Tired of steak and pasta? Why not try this Greek restaurant! Rediscover your love for food.
Through a quiet lane in a residential part of Ekkamai 12, you'll find a cozy Greek restaurant with blue awnings and signs that make it look like the patrons are enjoying themselves in the middle of a vacation. The bright blue accents on the white walls of the storefront are reminiscent of the sea, creating a striking appearance that is characteristic of the Mediterranean style. Wooden tables and chairs and antique décor replete with lush greenery make up the outside eating area. The yard provides welcome relief from the heat, and the polka-dotted lanterns add a playful note to the evening, creating an upbeat and convivial ambiance.
A whole 21 years have passed since Olive first debuted in 2002. The proprietor, Khun Un Sirilak Lim, shared with us her admiration for Arabic and Muslim cuisine, as well as her obsession with the Mediterranean aesthetic, sparked by a trip to Greece in the year 2000. She abandoned her promising profession to launch an entrepreneurial venture. Olive was founded in 2002 by the store's current owner and a Greek friend who was living in Bangkok at the time. Olive first operated out of a fast food center with a limited menu, but because to the quality of its offerings, it quickly gained a loyal client base and is now poised for even greater success in the years to come.
Variety of Dips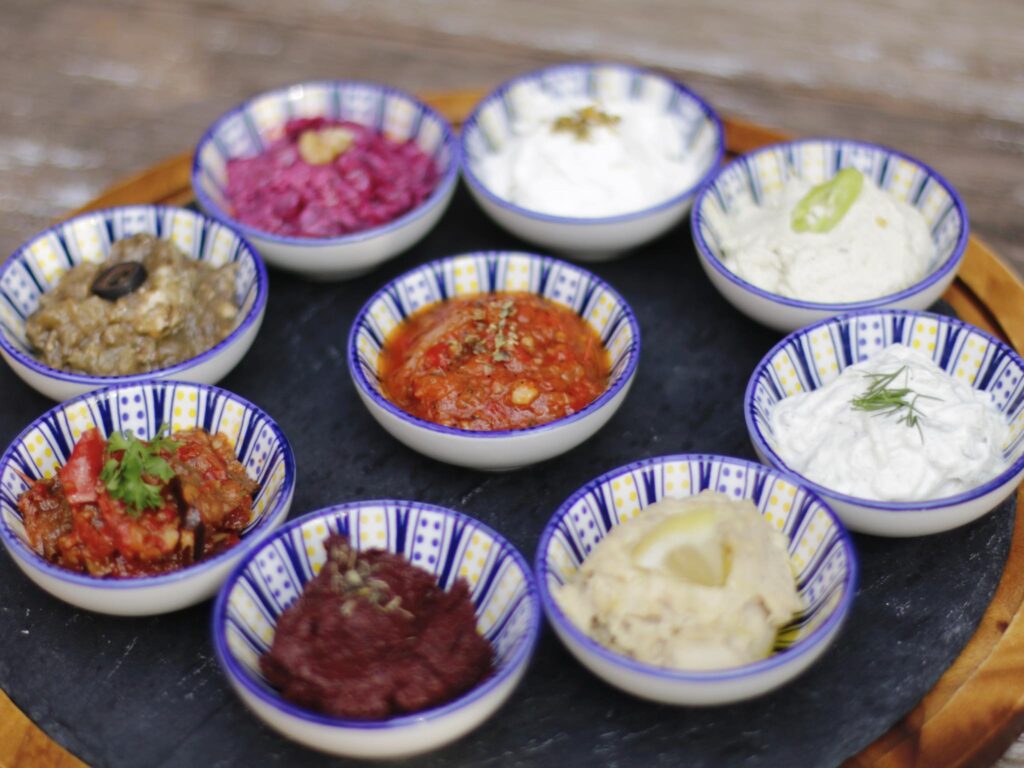 -Tzatziki.Greek Yogurt and Cucumbers are blended together to make Tzatziki. The combination of the mild handmade Greek yogurt and the pickled cucumber is a wonderful balance that leaves people feeling refreshed and relaxed.
-Patzarosalata.Beetroot, yogurt, and walnuts come together to form a delicious dipping sauce known as "Patzarosalata." The mix of nutty scent and mild sourness works wonderfully in bread.
-Melitzanosala.Melitzanosala is a Greek eggplant and feta dipping sauce. It's a bit less mild and a little more delicious than the previous two dipping sauces. Those with a preference for a little bolder flavor will appreciate it.
-Piperia.I love the Piperia, a roasted red pepper dipping sauce, with Olive's fresh pita bread since I am a fan of heat. The flavor of potato chips is excellent and may quickly become addicting.
-Tyrokafteri.Tyrokafteri is a dipping sauce made from Roasted Chili Pepper Feta and other ingredients. There's some spicy chili in there, but it's not particularly hot. Those who enjoy spicy foods but avoid chile might still enjoy this.
-Hummus.The famous hummus dip, made with chick peas and tahini sauce, is an absolute must with any Greek meal.
-Labneh.Labneh is a yogurt cheese flavored with Za'atar that is a fantastic dipping sauce.
-Zaalouk.I challenge you to find a more delicious Moroccan-style dipping sauce than Olive to accompany the eggplant and red peppers in Zaalouk, a dip prepared in the style of Morocco.
-Tapenade.The sourness of the Kalamata Olive Paste with Sun-Dried Tomato originates from the tomato, which also contributes some fruity and vegetable scents that are quite pleasant.
Greek Salad with Feta & Kalamata Olives
Very refreshing and appetizing salad, very suitable when you have eaten a lot of meat and want to clear your mouth, fresh vegetables, cucumbers, tomatoes, onions and olives are perfectly matched with feta cheese, not only the color looks beautiful, but also the taste It is even more addictive, a double feast for vision and taste.
Moussaka – Baked Eggplant with Meat Sauce & Bechamel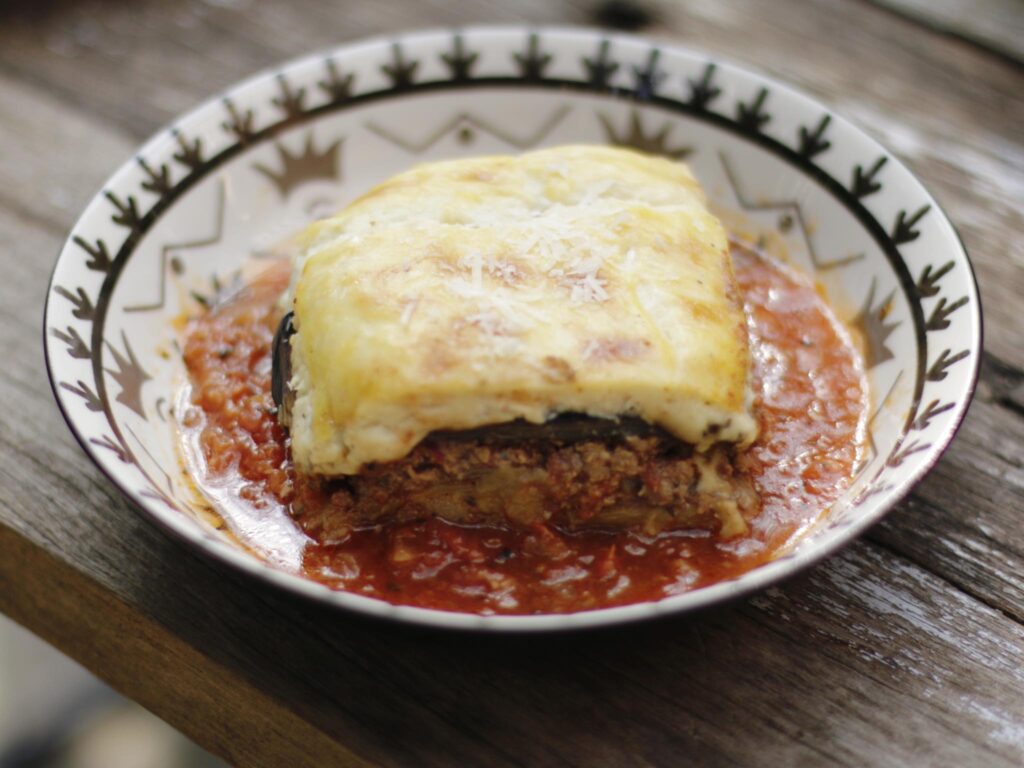 A very special dish. Through perfect cooking techniques, the juice and taste of the eggplant itself are preserved, and the meat sauce adds flavor. It looks a bit like lasagna, but when you eat it, you will find that they are completely different, which makes people shine .
Meat Platter
Platter of assorted meats, good for around four people. Basket of Olive's handcrafted pita, pita chips, and koulouri, with an assortment of dips, olives, filo puffs, Greek grill mix, and koulouri. You may also eat the meat and pita bread separately, but either way, this platter is a must-try for carnivores. It has high-quality meat served with tasty pita bread and a dipping sauce.
Greek Yogurt with Honey & Candied Spiced Nuts (almond, pistachio, walnut)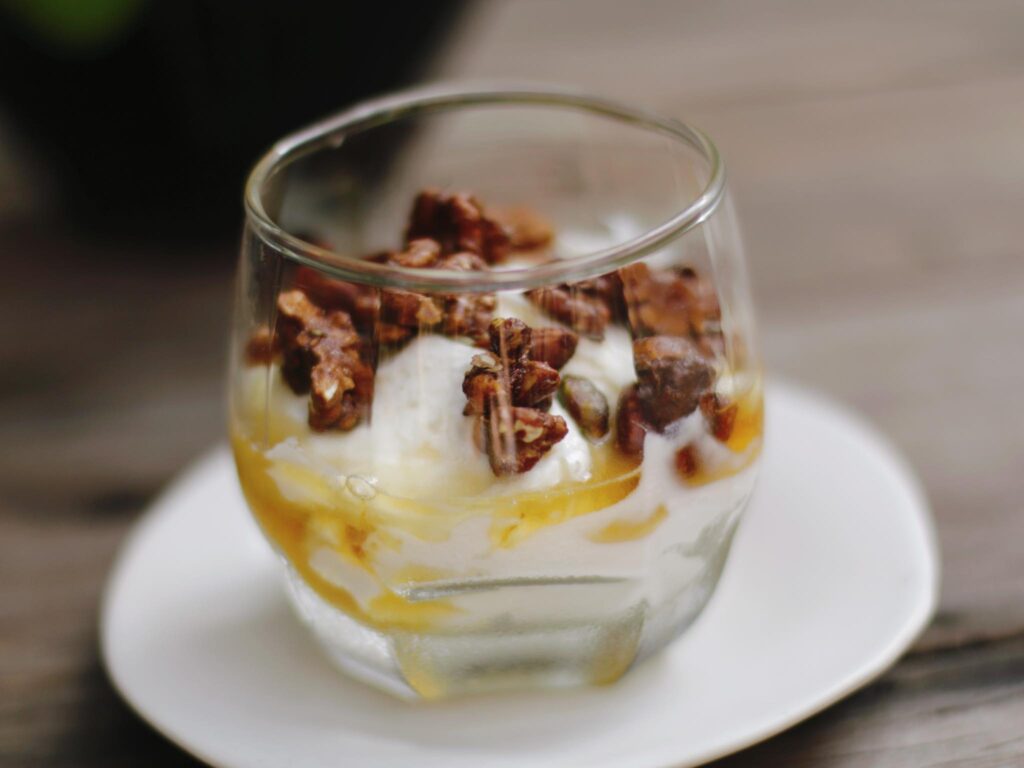 Honey nuts are blended with thick, handmade Greek yogurt. Greek yogurt is mostly made out of milk and probiotics. In order to separate the whey from the water, a second filtering process is required compared to regular yogurt. Thus, Greek yogurt will be more substantial than normal cheese. The handmade Greek yogurt that Olive makes is fairly mild, though. It's more pleasant to consume since it's less tart than commercial yogurt.
Greek Yourt Honey Lassi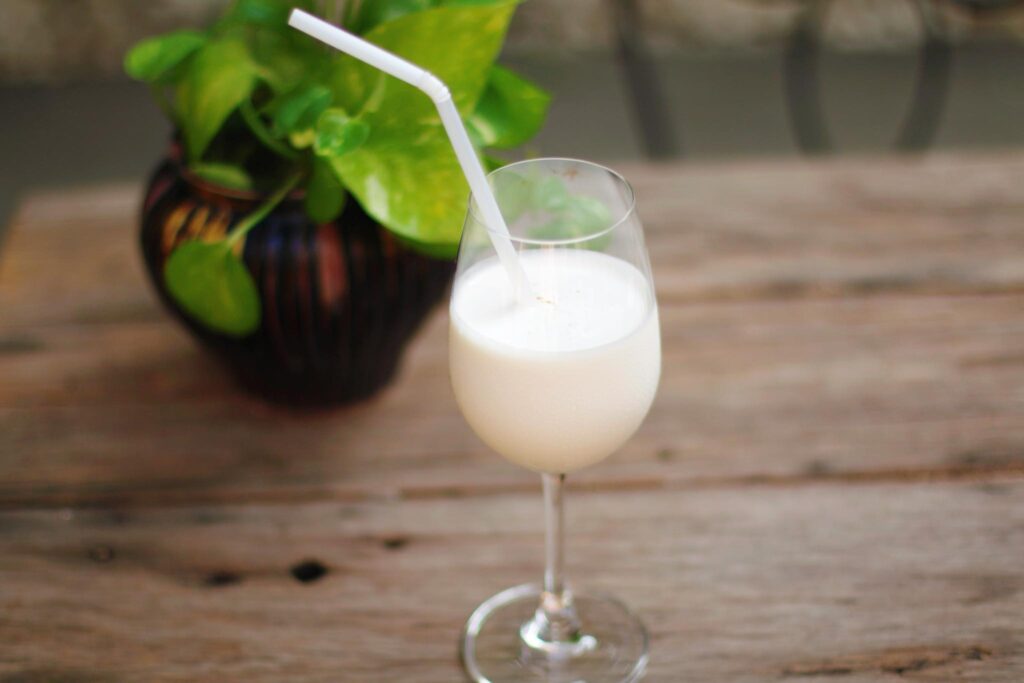 I love this the most. It's easygoing and relaxed. Yogurt and honey is a winning combo that may quickly become addictive. My need for it has been quenched forever. Until now, I had no idea that yogurt could be made into a beverage so tasty and nutritious.
Choose an afternoon to come to Olive with your family and friends, feel the romantic atmosphere of the Mediterranean and delicious food, and you can take a trip to Greece without buying a plane ticket.
DETAILS
Address:37/1 Ekkamai 12 Alley, Khlong Tan Nuea, Watthana, Bangkok 10110
Website:https://www.olivebangkok.com/findus
https://www.facebook.com/olivebangkok
business hours: 11:00 AM–10:00 PM
Monday Closed