Nestled in the heart of Bangkok, just 850 metres away from BTS Thonglor, Jirakaan stands as a beacon of culinary tradition and history in a bustling metropolis. This unassuming gem on Sukhumvit 51 unfolds a culinary journey that transcends the boundaries of time, paying homage to the diverse regions and ingredients that define the richness of Thai cuisine.
A Glimpse into Thai Heritage:
At Jirakaan, history and gastronomy merge seamlessly. The restaurant takes a deep dive into the culinary treasures of Thailand's Rattanakosin Era, offering a selection of dishes favored by the revered King Rama 5. What truly sets Jirakaan apart, however, is its dedication to reviving forgotten old recipes that evoke nostalgia among diners, transporting them to the cherished meals of their grandparents. In total, the menu boasts over 120 halal-certified dishes, many of which have been resurrected from the annals of time, straight out of ancient cookbooks.
The Symphony of Flavors:
One might wonder what dining at Jirakaan entails. Imagine indulging in a pineapple wrap with beef, or savoring the intricate flavors of boiled egg with tamarind sauce—an authentic palace recipe. These dishes are only a glimpse into the culinary wonders that await. The restaurant's attentive staff guides diners through a culinary expedition that pays tribute to the rich tapestry of Thai flavors.
Head Chef Pol's commitment to authenticity shines through. The recipes are sourced from old books, each dish an experiment rooted in historical accuracy. While some adaptations have been made to suit modern palates, Jirakaan strives to maintain the essence of traditional Thai cuisine, untainted by the excessive use of sodium and sugar that characterizes contemporary fare.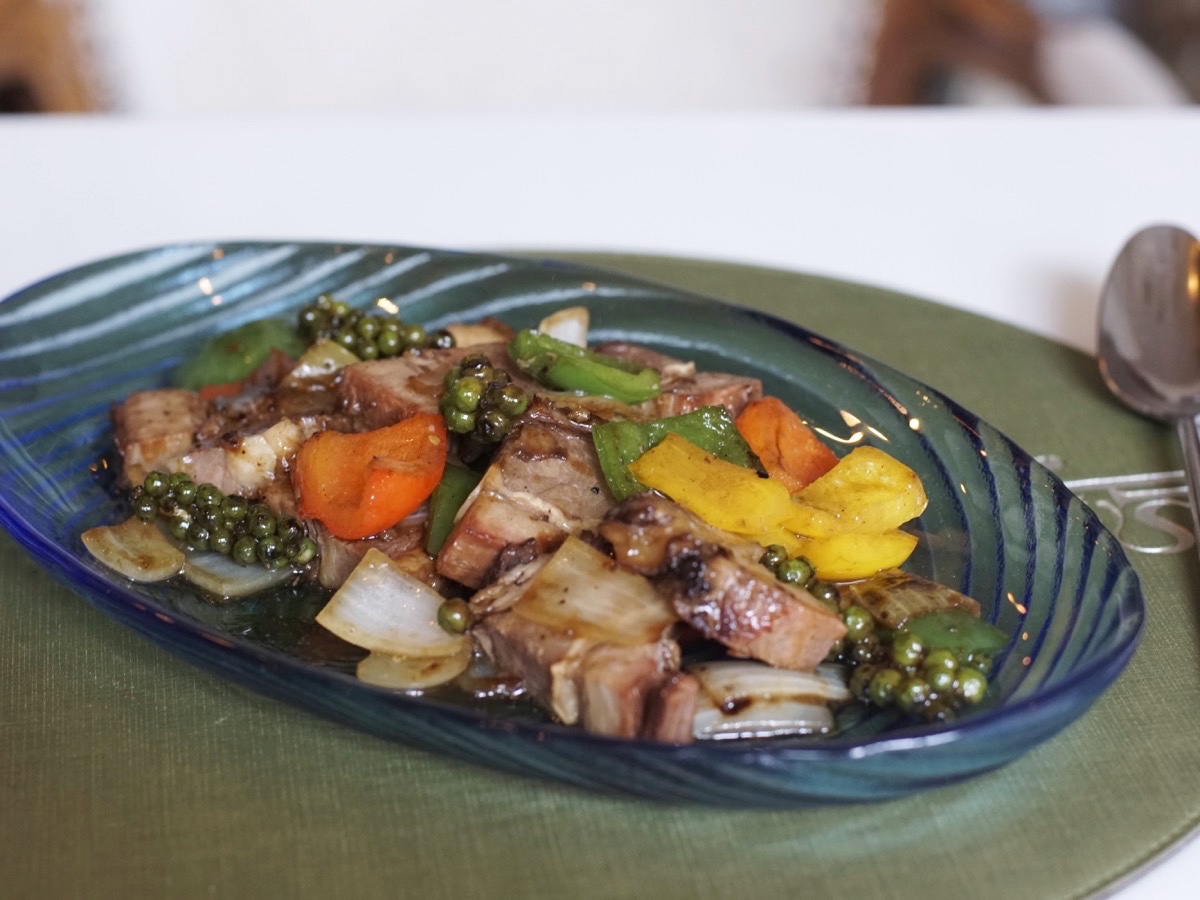 An Exquisite Selection:
The entrees at Jirakaan are nothing short of delightful. The Kung Khao Phuak, shaped like a bat, is a testament to the chef's creativity, paired exquisitely with spicy seafood sauce. The recipe, originally meant for Kratong Tong, has been artfully transformed. The Maa Owen, traditionally prepared with pork fat, now boasts a filling of taro and shrimp, adding a unique twist to a classic.
For those seeking bold flavors, the Pad Prik Thai Dum is a revelation. Generous portions of glistening vegetables envelop weighty chunks of succulent beef, smoked for a staggering 14 hours to infuse it with an enticing aroma. The Red Curry, or Kaeng Rawaeng Nuae Nong Kai, is a culinary masterpiece featuring tender beef and a tantalizing showcase of ingredients.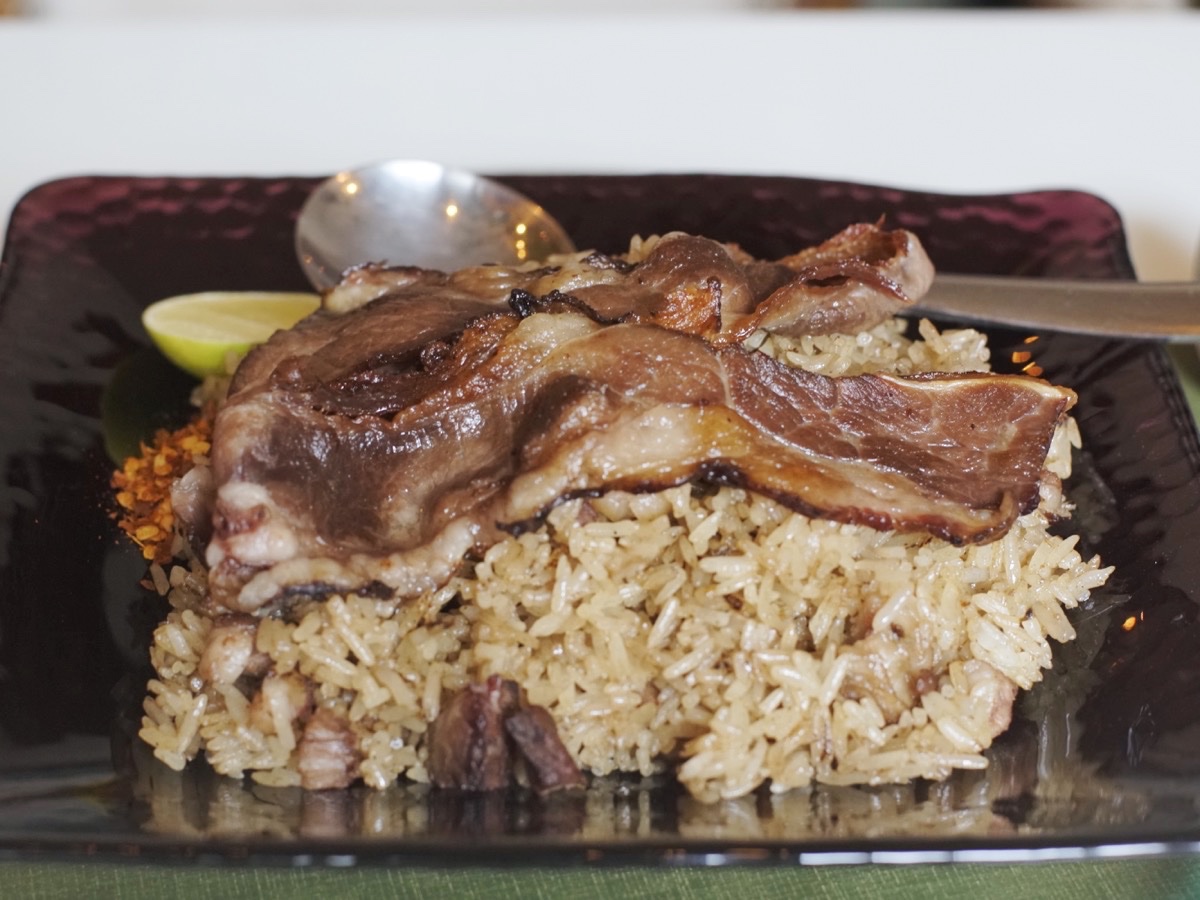 Hidden Treasures:
Jirakaan's menu offers more than just traditional dishes—it tells a story. Stir-fried rice with shrimp paste and beef bacon, a favorite of King Rama 5, boasts a rich, flavorful profile. The Cha-Om Orn, an egg dish with Cha Orn and ear rat mushroom, crowned with a sweet and sour sauce and crispy fried onion, is a rare find from the pages of an old recipe book.
Seafood enthusiasts will relish the Oysters Lalubear, sourced fresh from Surat Thani and served with a delectable salsa dip. For a truly unique experience, try the Kai Nok Kasaa, crafted from tapioca starch and salted egg yolk, immersed in a chicken soup simmered for 8 hours, and garnished with ginger—a nostalgic dish that warms the soul.
A Halal Oasis in Bangkok:
Jirakaan takes pride in its halal certification, ensuring that all diners can relish the flavors of Thailand's past without reservation. Note that the restaurant is closed every Wednesday, so plan your visit accordingly.
In a city brimming with culinary delights, Jirakaan stands out as a testament to the timelessness of Thai cuisine. It's a place where history, culture, and flavor intertwine, offering an enchanting journey through the culinary heritage of Thailand that should not be missed. Whether you seek to rekindle fond memories or embark on a culinary adventure through the annals of time, Jirakaan awaits with open arms and a menu that transcends generations.