Feel the positive effects of the vegetarian lifestyle here. You will have a one-of-a-kind experience thanks to the creative and tasty vegetarian fare.
EAT.CO BKK, located next to Phrom Phong BTS station, has a large window with a wide view, where you can relax, enjoy food, and enjoy the street view of Bangkok. The restaurant on the second floor and the green signboard allow you to find it among many restaurants at a glance. The white and green decoration inside the restaurant well reflects the theme of vegetarianism, and there are many plants, making you feel very "green and environmentally friendly" ", the warm decoration makes people feel relaxed, it is very suitable for a daze by the bright window of EAT.CO BKK, overlooking the busy intersection and all kinds of people, and give the tired self a vacation.
Sandwiches, burgers, smoothie bowls, salads, brunch bowls, juices, smoothies, milkshakes, spreads, cakes, and more are all on the menu at EAT.CO BKK, a vegetarian restaurant in Bangkok. Quite a few gluten-free food selections. Vegetarians aren't the only ones who may appreciate the heartfelt dishes at EAT.CO BKK. Meatless meals fit for a king or queen need not be bland. The manager in Bangkok, Shayana, informed us that The original EAT. CO BKK eatery was located on Koh Phangan. It is smack dab in the heart of the island's liveliest district. There are miracles every day, and you can enjoy tasty treats while reading an inspiring book and conversing with interesting people.
A HOPELESS RAMEN°TIC aka Ramen Noodle Soup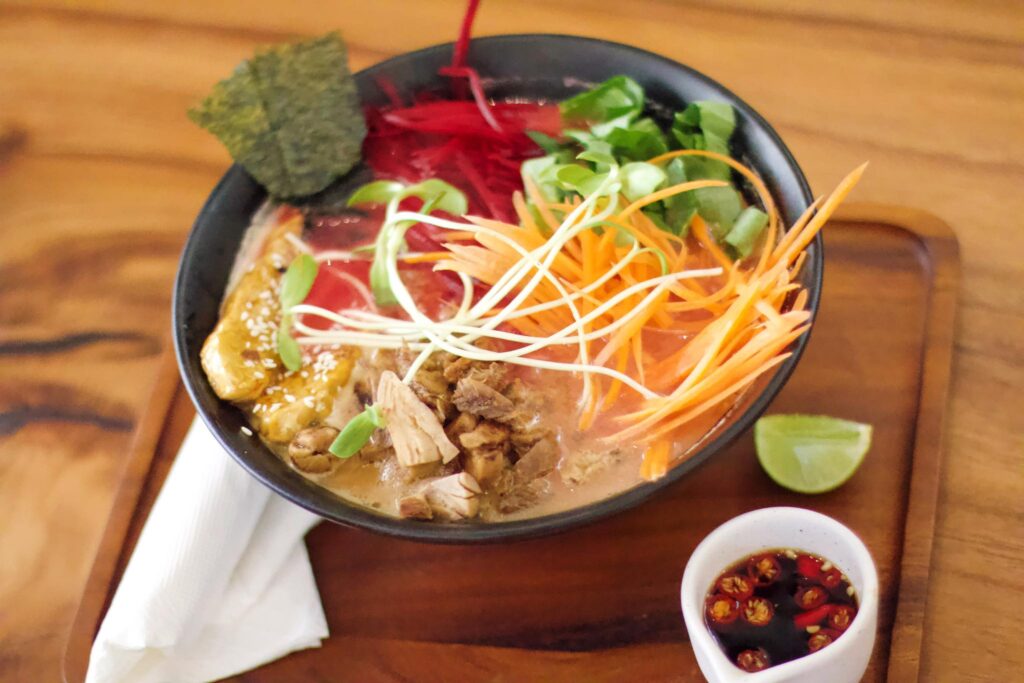 Rice noodles in a handmade broth with Meaty Mushrooms, teriyaki tempeh, kale, beetroot, sprouts, and nori sheets; served with a side of chilli soy sauce (gluten-free). A bowl of this ramen seems like your typical bowl of ramen at first glance. The beef sauce is not worse than the excellent mushroom sauce. This mushroom sauce has a distinct Chinese flavor that takes me back to my childhood. Also, you won't miss meat when you eat vegetarian meals like a bowl of ramen with some rice noodles; the mild soup and noodles is filling and tastes great.
SEA'CRET GARDEN aka Sushi Bowl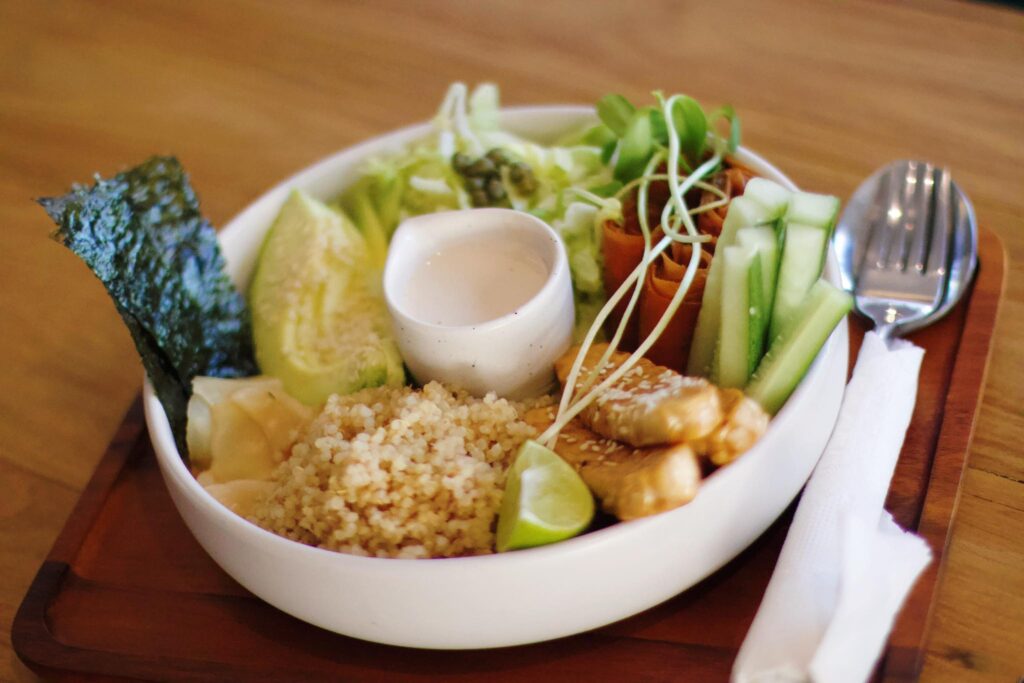 Served with a tahini miso dressing that is gluten-free, this salad consists of quinoa, peanut butter, crushed shredded lettuce, smoked carrot "salmon," capers, teriyaki tempeh, sliced avocado, cucumber sticks, pickled ginger, and seaweed strips. all of EAT.CO BKK's offerings are noteworthy, but this one is really intriguing. They obviously have a passion for food, and the enthusiasm for vegetarian cuisine is palpable. Such a kind and compassionate community works hard to share its affection with everyone. One can pick at the ingredients in this meal or roll their own sushi. You can have a lot of fun while eating this food.
NICE TO MEAT YOU aka Meaty Mushroom Kebab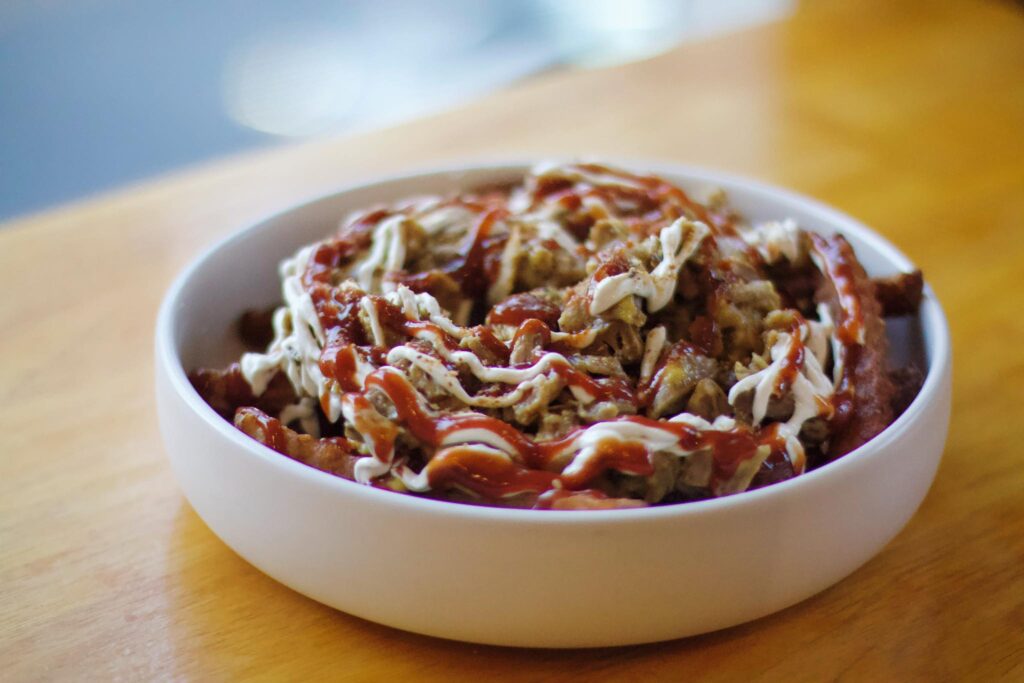 Hand cut triple cooked fries loaded with Meaty Mushrooms with melted Swees Cheese, BBQ sauce and garlic sauce GF. This is my favorite dish. French fries are covered with mushroom sauce and cheese. Each crispy French fries is covered with mushroom sauce and cheese. It is very rich and addictive. Freshly baked French fries Crispy on the outside and soft on the inside, served with a delicious sauce, you will love it, just like its name "nice to meet you".
FOR-TUNA-TELY aka Jackfruit "Tuna" Melt
homemade bread, jackfruit "tuna mayo' with pickles, sweetcorn and onion, served with garlic sauce and coleslaw GF(0).Even non-vegetarians will enjoy these sandwiches because of how creative they are in replacing traditional sandwich fillings with less conventional ones, such as jackfruit in place of tuna. The handmade sandwich bread is sturdy and tasty. A delicious breakfast option.
Berry Nice
Berry Nice very nice! Make a drink using coconut milk, strawberries, and crushed biscuits, then top it with whipped cream and caramel sauce. I feel confident in saying that this milkshake ranks among the greatest I've ever had. The flavor is complemented by the use of fresh ingredients like coconut milk and ripe strawberries. After my interview, I bought two glasses of Berry Nice on my own, which should tell you how much I like it. I'm confident that I'll be making frequent trips to EAT.CO BKK in order to indulge in more of this healthy and tasty drink.
Jack Sparrow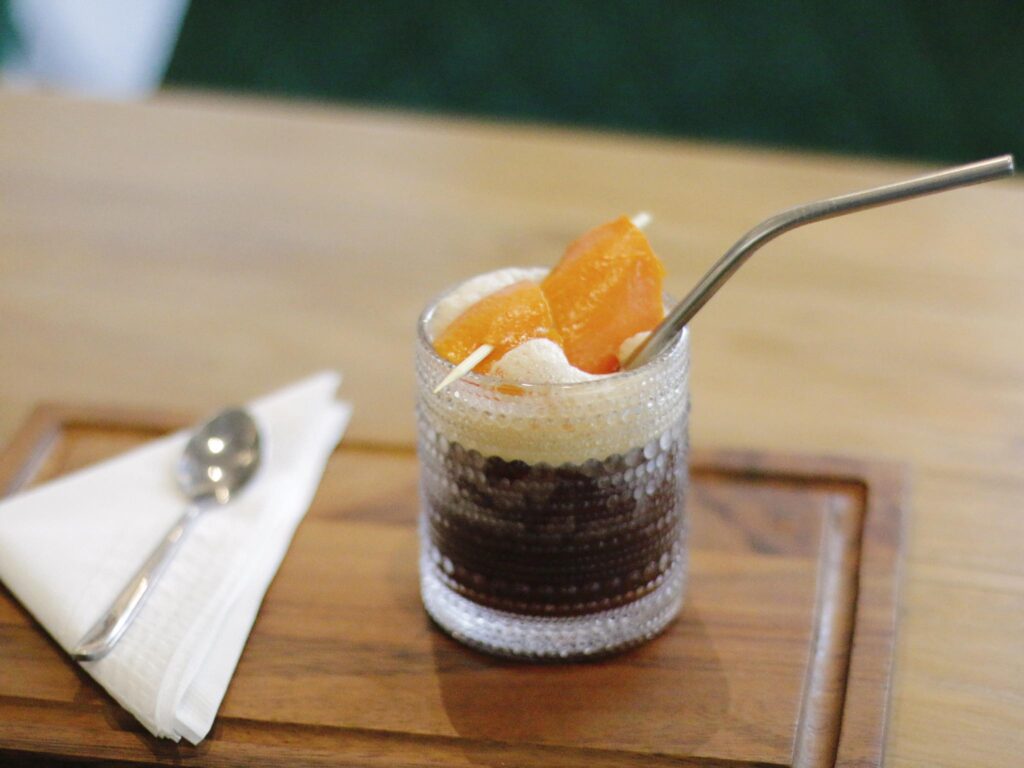 Cocoa, orange, lime, tonic, and caramel coffee. Fruity coffee? EAT. Deliciously blending the citrusy scent of oranges with the deep flavor of coffee, as well as a touch of bitterness and fruity sweetness, CO BKK has a flavor so delightful that it compels drinkers to reach for a second cup. Coffee bursting with flavor and color is a summertime treat that you shouldn't pass up if you enjoy the beverage.
The vegetarian fare at EAT.CO BKK is irresistible, so come check it out! Savour the founder's infectious passion and the delicious vegetarian food as you take a break from the hustle and bustle of the city.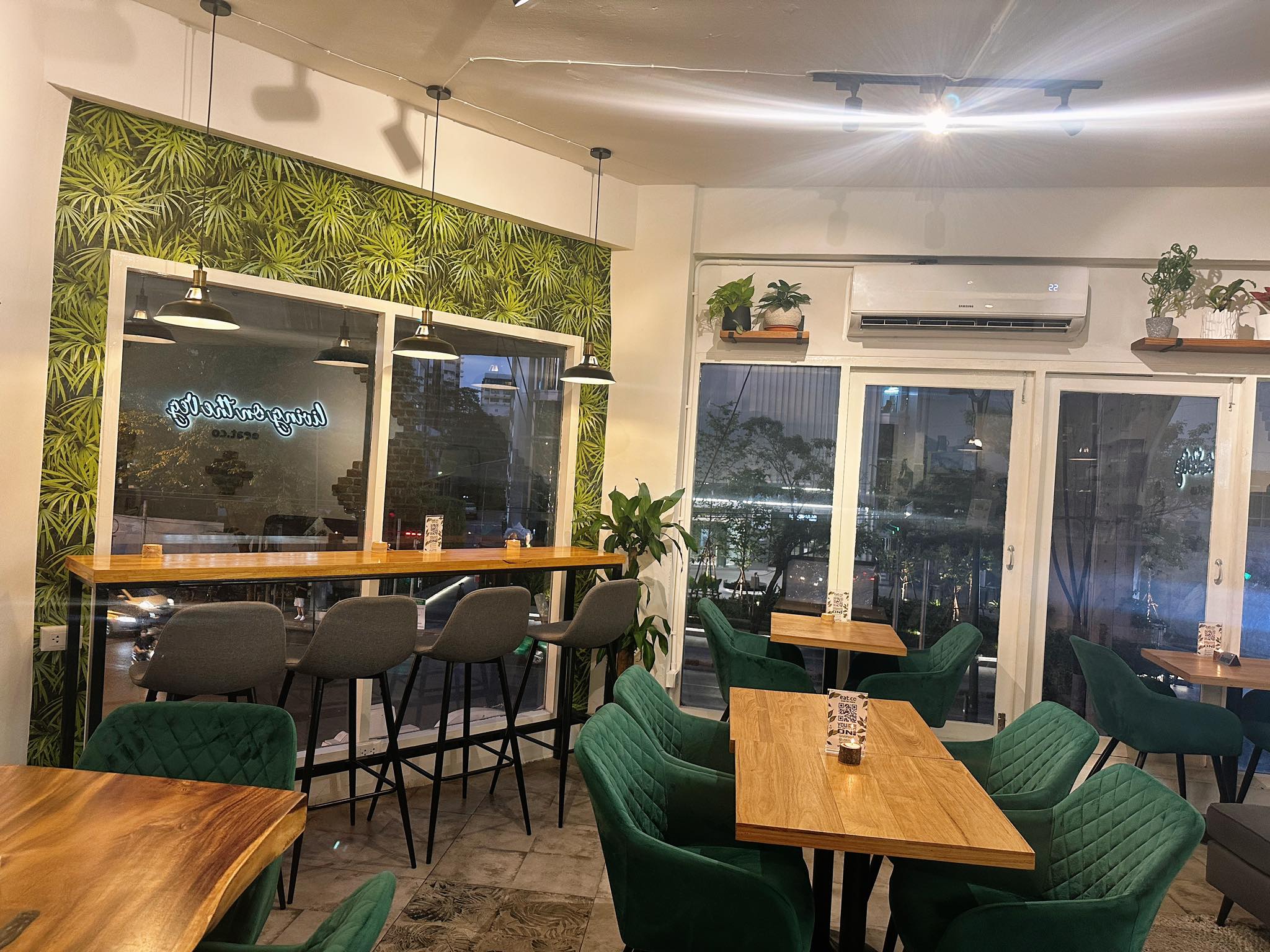 DETAILS
Address:2nd floor, corner, 700 Sukhumvit Road, Khlong Tan, Khlong Toei, Bangkok 10110
Website:https://eat.co/
https://www.facebook.com/EatCoBangkok
business hours: 11:00am – 9:00 pm
Tuesday Closed