The unmissable pizzeria, the perfect combination of innovation and tradition.
Pizza Massilia was born in 2014 as a Pizza Truck and later opened its first dine-in branch in 2016. You will not want to miss it. The retro wooden facade and blue store name light board make this store full of retro atmosphere, warm and individual.When you walk in, The store's baroque interior design is guaranteed to catch your eye as you walk in. Light blue walls, baroque furniture and lighting, and ornate ornamental paintings create an atmosphere that makes visitors feel like they've stepped into a European palace. Meanwhile, the restaurant's outside seating area provides a glimpse of Bangkok's verdant neighborhoods and bustling streets. The Thai and Italian influences in Pizza Massilia are a lovely marriage.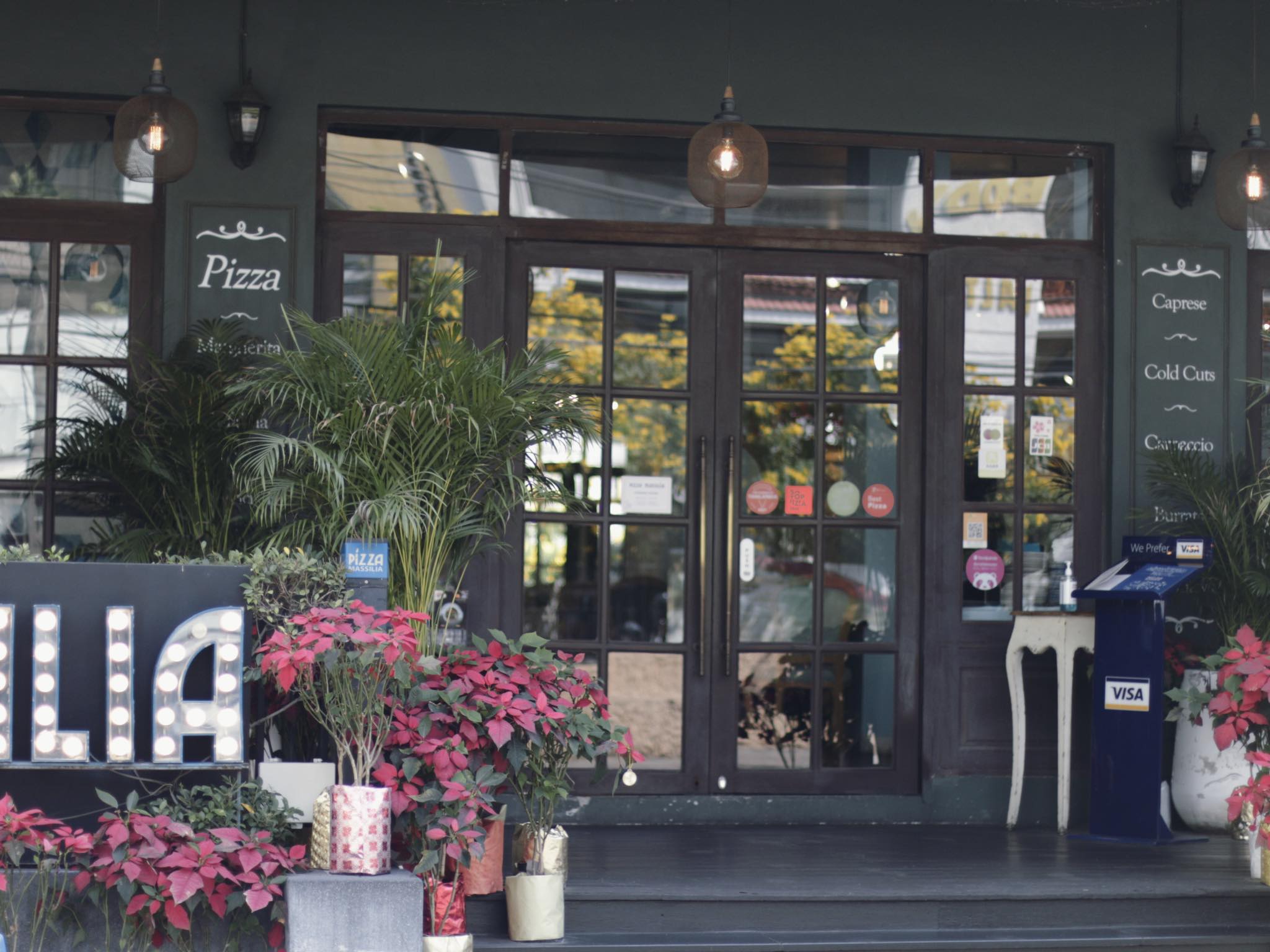 Italian chef Michele Fernando and owner Luca Appino serve authentic Italian pizza to Bangkokians.The cuisine, crafted by seasoned Italian chef Michele, blends classic Italian fare with modern touches. Diners may choose from an array of aperitifs, entrees, pizzas, and desserts, while the bar serves drinks from a comprehensive wine list. Michele, the head chef, oversees the branch on a daily basis. Each ingredient, from the flour to the olive oil, is hand-picked for use in Pizza Massilia, precisely as it would have been when the dish was baked in wood-burning ovens by Italy's forefathers.
SPINACH & BERRIES SALAD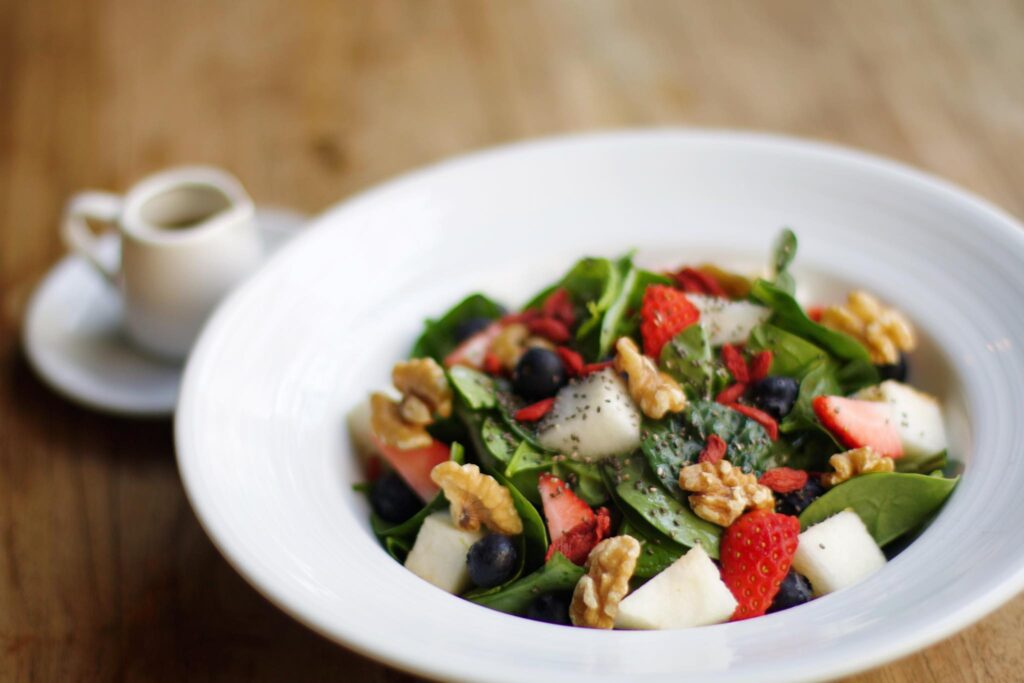 The mixed salad made of imported baby spinach, strawberry, blueberry, raspberry, walnuts, pear, goji berries, chia seeds, balsamic dressing is a bright color of summer, fresh and nutritious, making an ordinary salad look extraordinary Different, the taste is also different. The sour taste of the sauce perfectly blends these completely different ingredients without feeling abrupt or strange.
CASONCELLI AL TARTUFO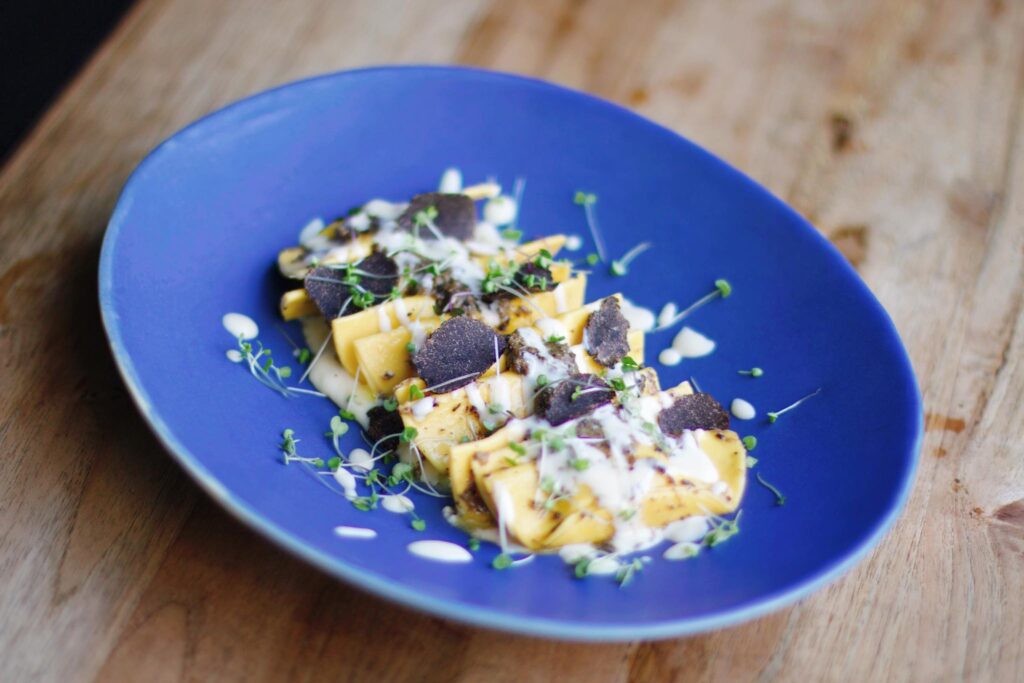 Ravioli stuffed with mix cheese / seasonal black truffle / truffle sauce / DOP parmigiano reggiano 24 months. Delicious Italian dumplings, full of cheese filled with the aroma of mixed black truffles, people can't stop, the Mediterranean region is famous for its culinary diversity Famous. Tortellini are made from finely ground flour, eggs and egg yolks. Filled with cheese fillings, slice all the black truffles and place on the ravioli. A mild and delicious black truffle ravioli will complete up.
OH NO…!
Slices of Parma ham, fresh mozzarella made with whole milk, organic wild rocket, fresh pineapple from Phuket, parmesan cheese shavings, and a drizzle of olive oil from Italy. Pineapple and ham aren't often seen on traditional Italian pizza, but Pizza Massilia has taken the concept and run with it. It's not as tasty or light as Hawaiian pizza. The savory ham goes wonderfully with the tart pineapple. The crispiness of the crust and the delicate chewiness of the pizza's base are both enhanced by the mild cheese. Pizza Massilia went with Mulino Marino Organic Italian Flour and their one-of-a-kind natural stone grinder. These flours are a valued kind from the Piedmont Langhe, Italy, and are naturally stone-ground. Pizza Massilia's excellent combination of premium ingredients yields pizzas that are both healthy and delicious.
NAPOLI CHEESECAKE (CHEF'S FAMILY RECIPE)
Napoletan pastiera is a cheesecake made with ricotta cheese, baked wheat, and vanilla ice cream. The Chef serves a Naples cheesecake cooked from a family recipe. This cheesecake, unlike other cheesecakes, is not a delicate cake but rather a moist cheesecake embryo, a light cheesecake that is as lemony and vanilla as many other sweets. The orange peel jam, instead of lemon, was the chef's flavoring of choice since it leaves a pleasant aftertaste without being overly sour, tart, heavy, or sweet, making it ideal for afternoon tea and snacks.
Come to Pizza Massilia for some tasty eats; the calming atmosphere, along with the beautiful sunset, is sure to put you in a good mood.
DETAILS
Address:15, 1 Soi Ruamrudee Community, Lumphini, Pathum Wan, Bangkok 10330
Website:https://www.pizzamassilia.com/ruam-rudee
https://www.facebook.com/pizzamassiliaruamrudee/
business hours: 11:30 AM–3 PM, 5–10 PM