Cafe serving homemade pastries, with an inviting and friendly environment; perfect for a casual get-together with friends.
No one will refuse to come to De NADA on weekend afternoons to experience hand-baked pastries and hand-ground coffee. If you also like such a quiet afternoon tea, you must come to De NADA. De NADA means you are welcome in Spanish. People feel kind, as if they are back at home, you can enjoy such a warm atmosphere to the fullest, just like its name "you are welcome".
The location of De NADA is only 900 meters away from BTS onnut. It is located on Soi Sukhumvit 56. Its parking lot can park 15 cars. When you walk in from a small road, you will see this building with white main color and green decoration. Building, walk into the cafe, it is a small cafe in a two-story building, not big, but very cozy, there is a separate large private room on the second floor, the owner of the coffee shop, has collected a lot of exquisite plates and cutlery, She put them in transparent display cabinets, which are very pleasing to the eye both as decoration and tableware. There are many hand-painted paintings about the food, bread, and coffee in this cafe on the wall of the cafe, all of which are displayed Thanks to nadda's dedication and enthusiasm for this coffee shop, it is because of this that he can attract more regular customers.
Crispy Chicken Croissant
De NADA AOP butter croissant with crispy chicken and cheddar cheese. Topping with homemade spicy mayo, served with green salad & pickles. A croissant that is very suitable for breakfast or afternoon tea. The fried chicken is very delicious. Drink fresh salad with crispy croissants. It is very greasy and appetizing. It makes people feel very good, very good matching.
Egg Benedict De NADA
Canadiam Ham 285 Baht
Smoked Salmon 310 Baht
Croissant croffle with poached egg, Canadian ham & crispy bacon or smoked salmon. Topping with homemade hollandaise sauce served
with green salad & cherry tomatoes. Eggs Benedict is actually the name of a simple breakfast in the UK. Many people mistakenly think it is an English breakfast, although it actually uses an English muffin cake. The method is very simple, poached eggs are served with English muffins, ham and French hollandaise sauce.
Honey Yuzu Americano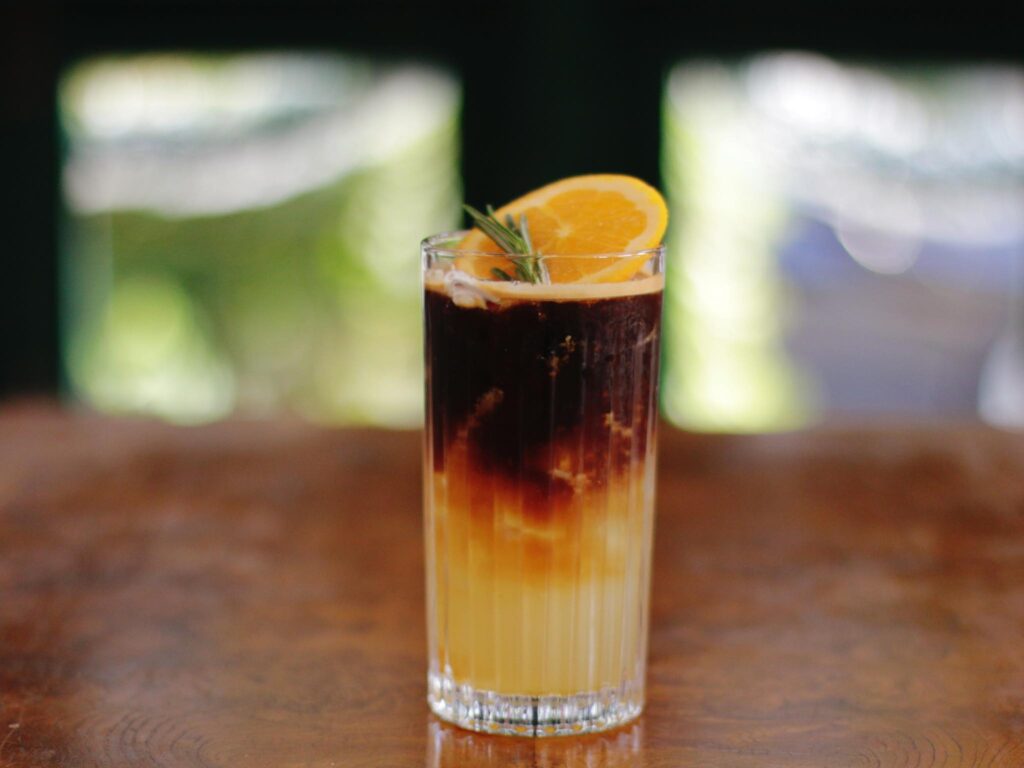 A glass of honey and grapefruit iced Americano also makes you feel comfortable from the inside out. You can also taste it with the croissants and macarons in the store, which is really great. The grapefruit flavor is super fresh, and the honey grapefruit flavor is very sweet, which just neutralizes the slightly bitter coffee aroma. In summer, it is ice-cold and silky and refreshing. Iced American lovers will definitely like it.
latte
Latte coffee is a classic mixture of Italian espresso and milk. Italians also like to drink latte as a breakfast drink. In the Italian kitchen in the morning, coffee and milk are usually brewed on the stove in the sun at the same time. Italians who drink latte, rather than espresso, they like milk, and only Espresso can bring an unforgettable taste to ordinary milk.
When you feel that you can't stand the hot summer, come to De NADA to enjoy the coolness in summer, feel the warm atmosphere of the cafe, and relax with the aroma of coffee and bread.
Details
Address:22 Soi Sukhumvit 56, ใต้, Phra Khanong, Bangkok 10260
Website:https://www.facebook.com/DeNadahealthysweet/
business hours: 7:30 AM–4:30 PM
Tuesday Closed