Do you really understand what a healthy diet is? Come on over to the Keto Connect Cafe! Come experience a healthy life.
This is a well known healthy food restaurant within the Keto community. Owned by Miss Yaya, one of the leaders in the Ketogenic food industry and recognized by the Keto community. The restaurant is conveniently located in a quiet corner in one of the most popular areas in Bangkok. Its clear glass windows make this place very comfortable and full of natural light. The open space, combined with the solid wood and warm-toned decorations in the store, makes the whole store look clean, spacious, and bright. It makes you feel at home. The large windows allow the afternoon sun shine through turning the whole place into a great choice to catch up on some work or just browse through your social media while enjoying one of the delicious and healthy drinks from their vast selection.
All Keto dishes are made with their customers' health and needs in mind. This is why there is no sugar added, no MSG, and no industrial oil. They only use the best quality meat, organic vegetables, and a great variety of high-quality ingredients to prepare them fresh and healthy.
Some healthy meals can make you feel uncomfortable or overwhelmed because they are difficult to swallow, taste bad, or are too bland, but Keto's healthy meals will not. Before opening the restaurant, Miss Yaya, the owner, went to Europe and the United States to study and develop her own original menu. Here, you can eat pizza baked with almond flour, burgers with gluten free bread, and desserts sweetened with erythritol. New healthy meals that are both, innovative and delicious, will be added to the menu constantly.
Spicy Fettuccine Meatball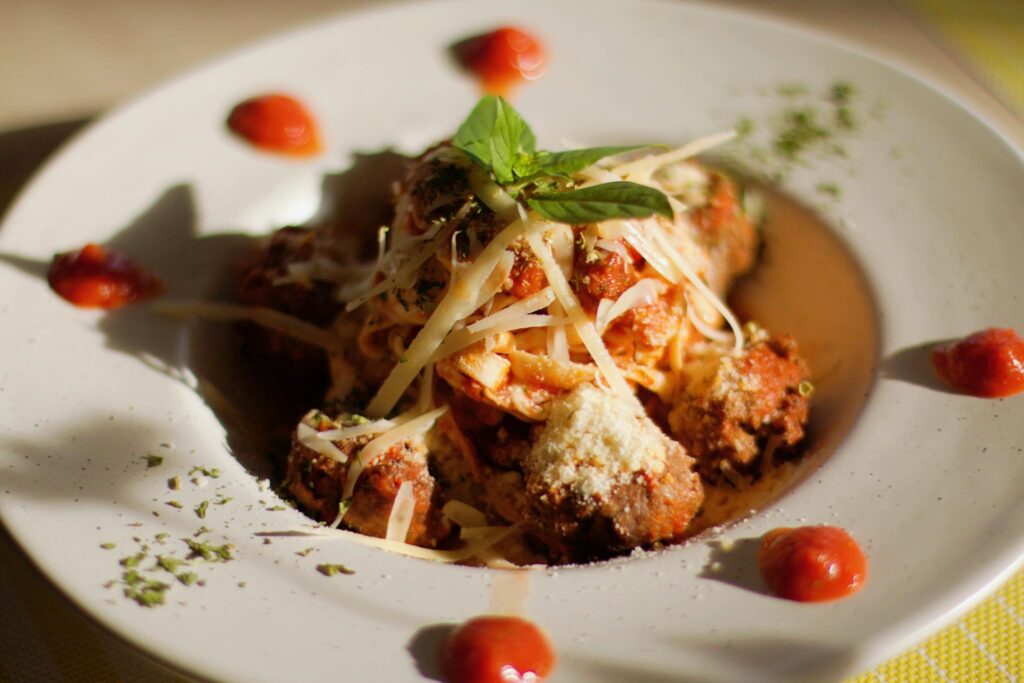 This is an eye-catching dish that amazed me from the moment it was served. The presentation is very delicate and the portion is very generous. This pasta got my attention the most. It's Keto-friendly homemade pasta. Its raw material reminded me of a low-calorie konjac, but the appearance and texture are the same as real pasta, and because it is wide pasta, it can be well coated with tomato sauce. I chose the beef balls, which are very firm. They are prepared with some onions to add a bit of punch to the already great flavor. You can feel the quality of the beef with the first bute—it's very fresh, very delicious, and very whole. The pasta plate is very harmonious. Keto uses small cherry tomatoes to add a pinch of sweetness. It is a very well balanced dish. It is a must try.
Keri Margherita Pizza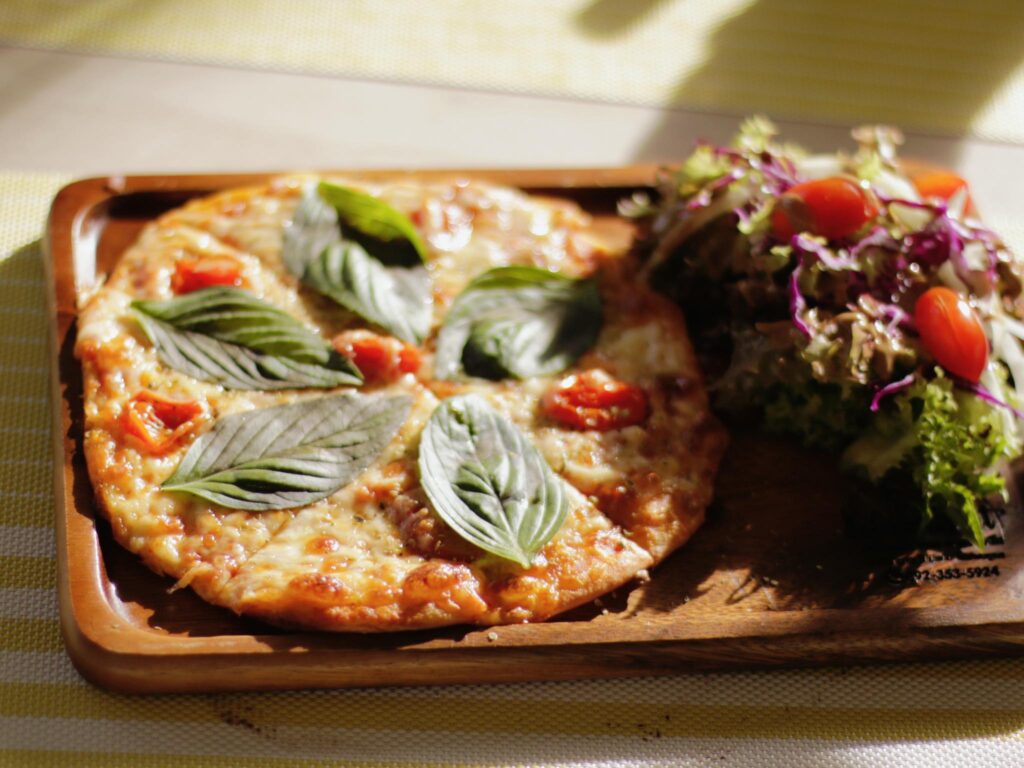 This is also an eye-catching pizza. Keto uses homemade almond and mozzarella cheese crusts and combine them with very fresh ingredients to make ordinary pizza healthier and more delicious. Some people may wonder why this is a healthy meal and the answer is simple, a healthy meal is not just a simple salad. Most dishes can be healthy as long as you know how to make the right adjustments. Keto has done this perfectly. When you are trying to lose weight or want to live a healthy life, you might as well try the Keto diet and enjoy dishes like healthy pizzas and burgers. You can eat them without any remorse because the Ketogenic diet will help you lose weight and become healthier.
Classic burger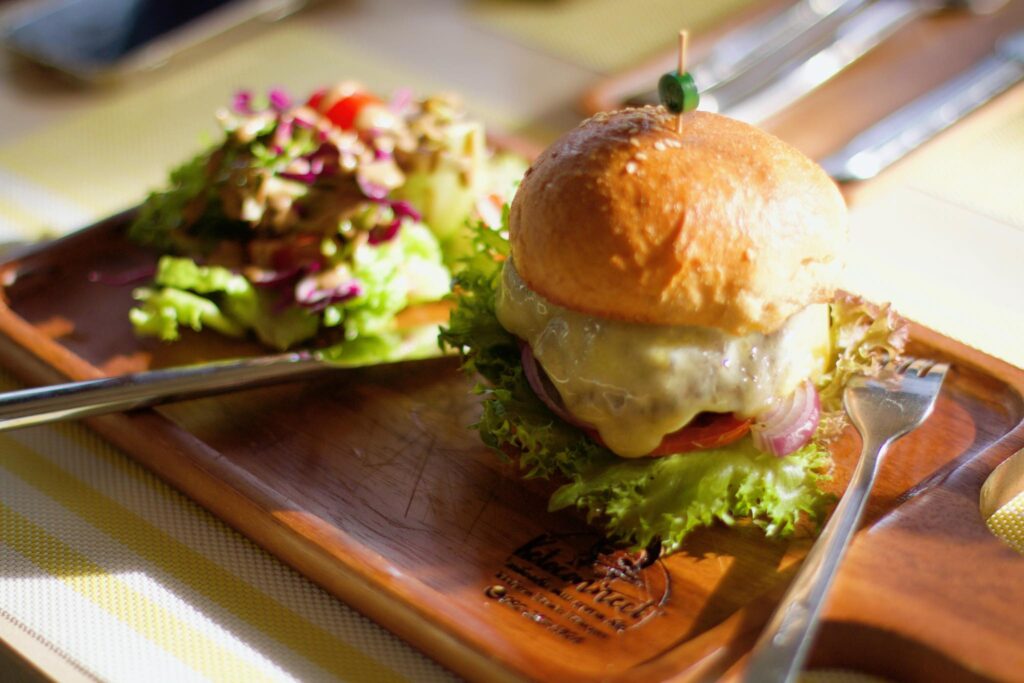 The delicious Keto burger is prepared with a soft and firm bun which is made with the best quality vital wheat gluten flour. The beef patty was cooked perfectly and the cheese melted to perfection. The burger is pretty big in size and people with small appetites may only need this burger to be full. The burger is complemented with organic vegetables whose freshness add to the already perfect burger and great quality cheese that melts in your mouth. Who can refuse such a delicious and beautiful burger that won't add sizes to your waist?
Ice bubble Thai tea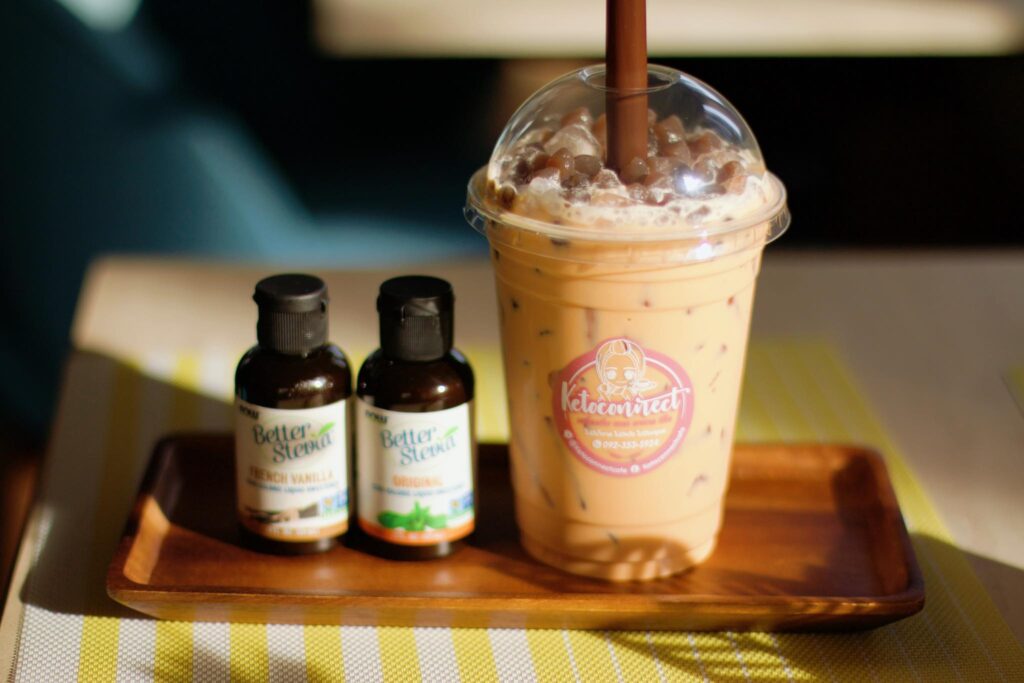 Can you believe it? Drinking milk tea one day won't make you fat! Keto has selected highquality tea leaves and milk to make this Thai tea. With only a touch of sweetness and a consistent tea taste, this drink is perfect to relax yourself after work or a workout. The bubbles are made of low-calorie konjac. One more reason to make this your favorite afternoon drink.
Double Dark Chocolate Cake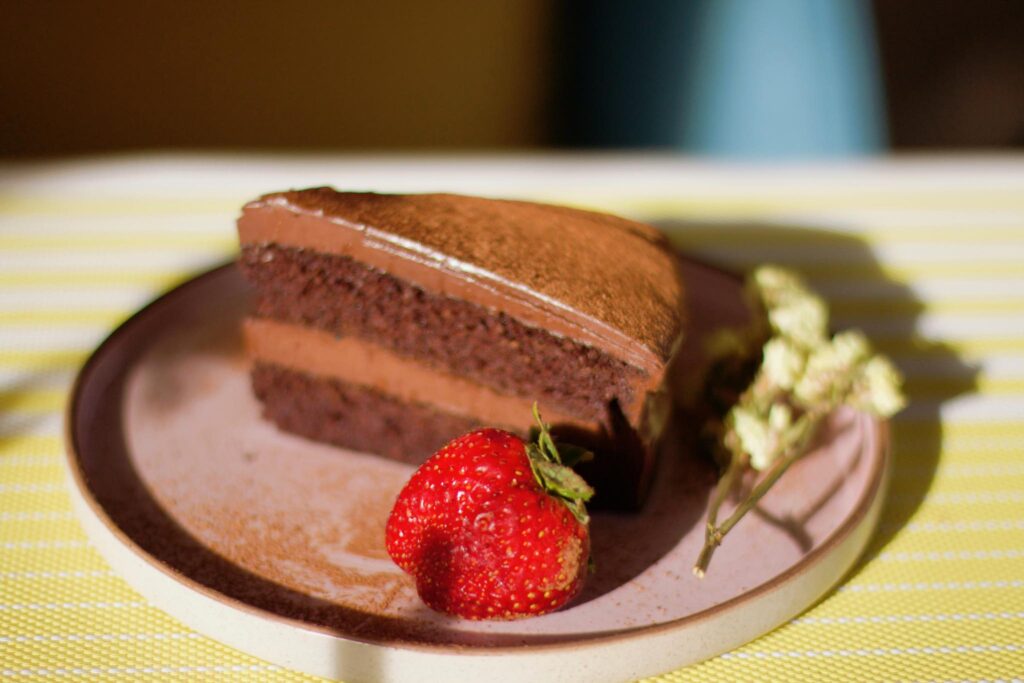 This is Keto's best-selling cake. The healthy Ketogenic cake uses almond and coconut flour imported from the United States instead of the traditional cake flour and sweeten with erythritol instead of refined sugar. Keto has more than 50 kinds of cakes, and to ensure freshness, they are all are baked daily. Keto chocolate cake is made with almond flour, almond oil, and 85% dark chocolate. At first, I thought it would be just like an ordinary chocolate cake, but it truly surprised me. The thick chocolate exudes a charmingly bitter taste, but the aroma mixed with cocoa spreads smoothly in your mouth. The fresh strawberries on top make for a great balance of sweet and sour flavor. This is a cake with a rich taste, and I'm sure it is the best seller these days. You will definitely fall in love with this cake.
This Keto place also offers many homemade products, such as chili sauce, meat floss, nut oil, konjac noodles, dipping sauce, etc. After tasting the food, you might as well buy some Keto products to take home or as a gift to relatives and friends.
You definitely don't want to miss Keto Connect Café.
Details
Address: between, Acmen Complex, Ekkamai Rd, Phra Khanong Nuea, Watthana, Bangkok 10110
Website:https://www.ketoconnectcafe.com/
business hours: 9:00-21:00