Seeking a healthy and satisfying vegetarian eatery?Come to The Vegan Table, let you feel the refreshing taste in the hot summer.
The Sukhumvit 11 green building is like a refreshing breeze in the heat of summer. Elegant in design, the decor brings to mind a lush forest with its countless plant patterns. The Vegan Table's ultimate objective is to create innovative and exciting cocktails and other plant-based beverages. In addition, they excel at this particular task. Delicious vegan fare is available to the people of Phuket thanks to The Vegan Table, which opened in 2018. After two consecutive years as Bangkok's "Best Plant-Based Restaurant," the owners have decided to open additional locations on Sukhumvit Soi 11 and Soi 44 to meet the growing demand for their inventive vegan fare.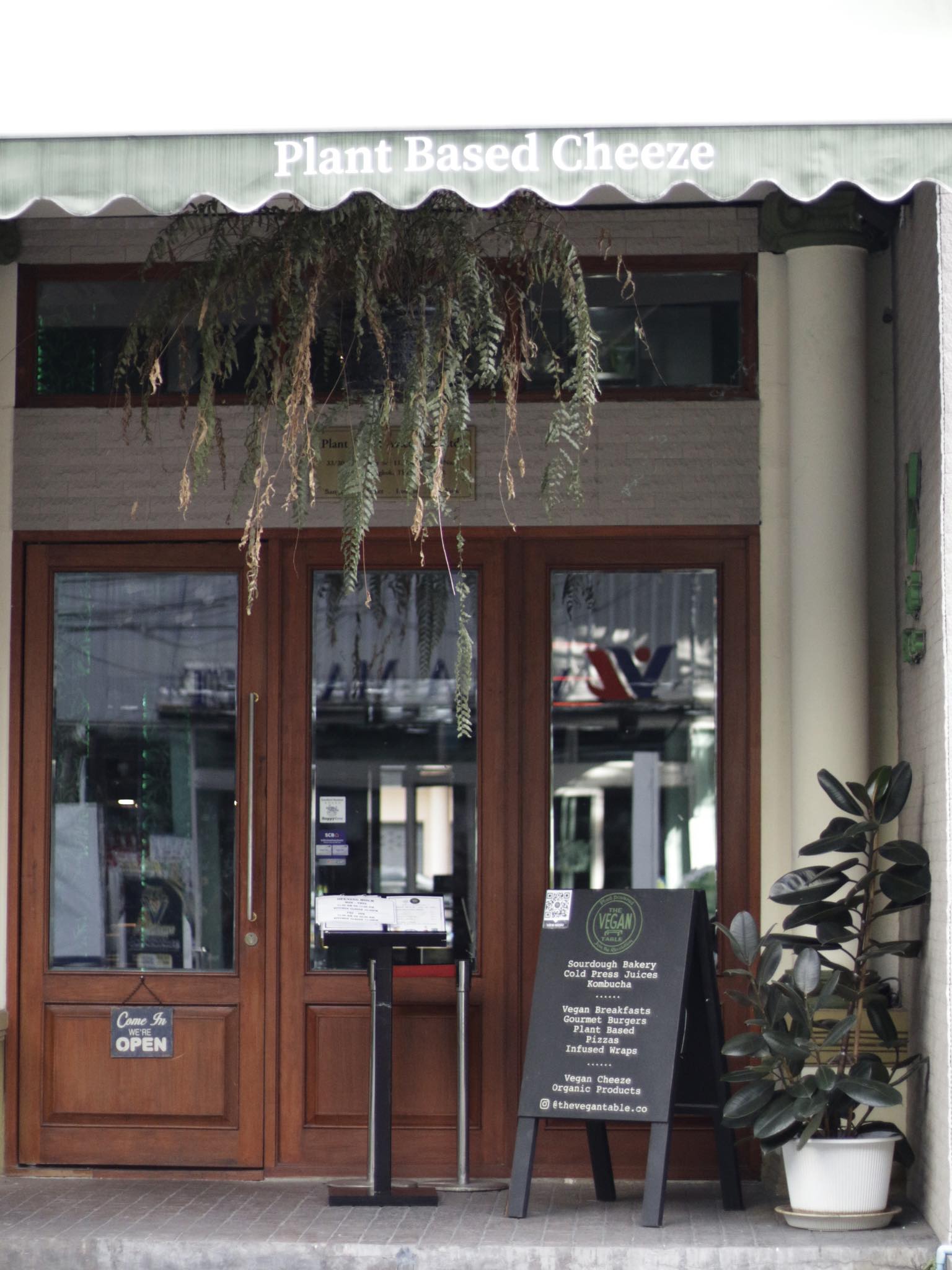 We're at the first and largest vegan bar in Bangkok, the city's largest vegetarian restaurant and bakery, located on Sukhumvit Soi 11. If you're wondering why this vegetarian eatery is so popular, it's because they offer something new and environmentally friendly: a chance to enjoy the flavorful, satisfying, and enticing cuisine that vegetarianism has to offer. The "Vegan Table," which has already been named "Best Plant-Based Restaurant 2022 and 2021," is currently expanding its operations in the hopes of sparking a vegan revolution in Thailand and beyond.
RED CURRY TOFU/ TEMPEH
Classic spicy red curry from the south, served with fried white bean tofu, tempeh, and mushrooms. Accompanied by a choice of berry or jasmine rice. The dish's mild flavor comes from the addition of the least possible amount of chili powder during cooking in favor of more coconut oil and soybean oil, which also contribute to the dish's fragrant and rich curry upon serving. Since the most intricate spices were used, the resulting scent was also the most potent. Turmeric is what gives curries their characteristic yellow hue. Thanks to the tofu, the curry flavor really stood out. Once swallowed, the curry flavor and nutty, peanut-like aroma fill the mouth from the tip of the tongue all the way to the back. The milky aftertaste lingers for a while. It's as if even regular food has magical properties, making customers pause to enjoy it.
AVO CHIKIN BURGER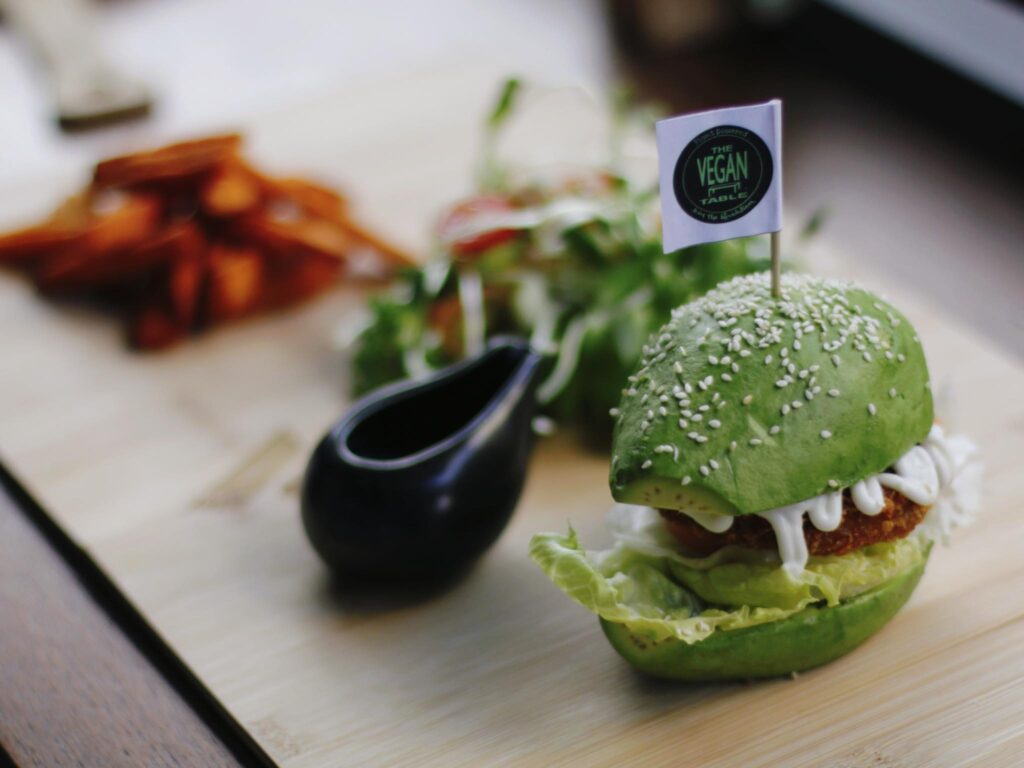 A gluten-free, vegan, and vegetarian VLife Chikin burger on a bed of fresh avocado bread. This vegetarian burger is a departure from the norm in that it does not rely on bread dough. At The Vegan Table, they put a whole avocado in between two layers of their secret vegetarian burger meat and some greens. Put some in your mouth, chew it for a while, and enjoy the new sensation of the grassy flavor it imparts on your palate before swallowing. As the avocado's sticky flesh massages the tip of your tongue, a subtle grassy flavor spreads throughout your mouth as if you'd been lying on the grass. Take a deep breath of the grass's fresh, natural aroma.
MEDITERRANEAN PIZZA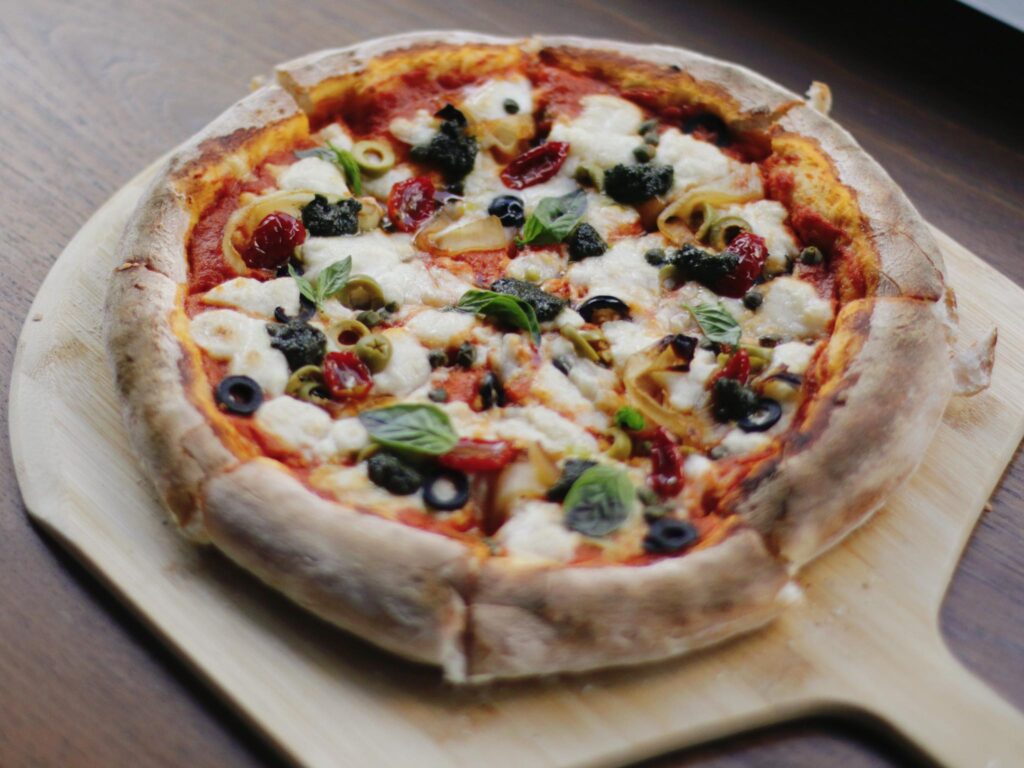 Finished with pesto dressing and VLife® Mozzarella cheese made from scratch by The Vegan Table and topped with olives, sundried tomatoes, capers, onions, and more. The most authentic rendition of an Italian pizza, made with nothing but tomato sauce, mozzarella cheese, and fresh basil leaves in a thin crust. Top pizza dough with salt, olive oil, tomato sauce, mozzarella, and basil leaves. Add this to your freshly baked pizza for the perfect combination of crispiness on the crust and chewiness in the middle.
CHEESECAKE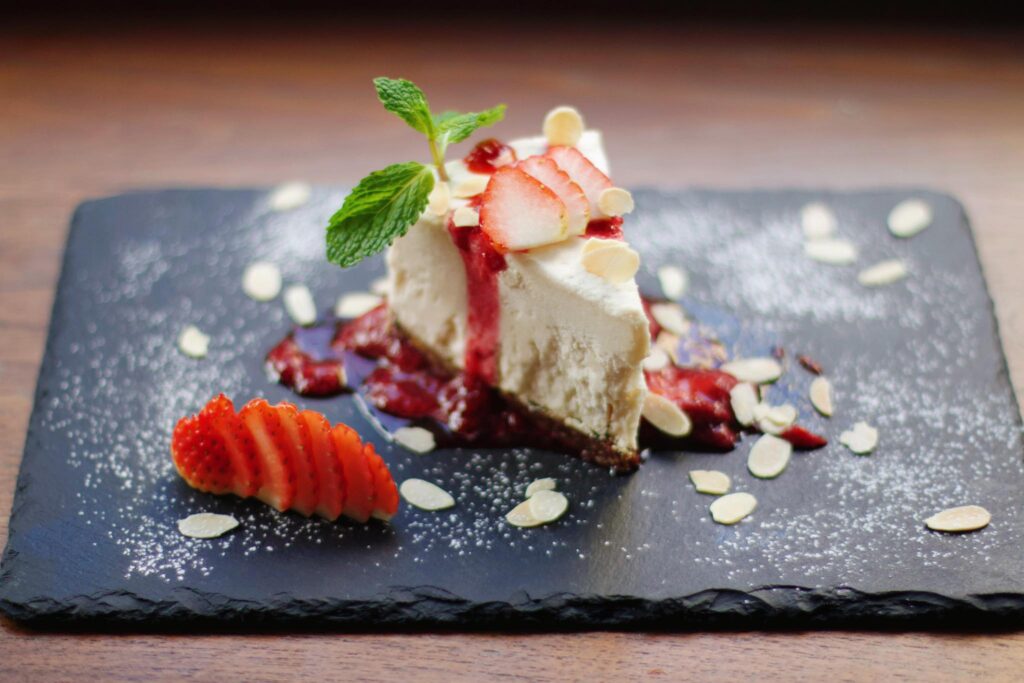 Can you tell the difference between a traditional cheesecake and The Vegan Table's own special cashew vegan cheesecake topped with strawberry, blueberry, or passion fruit? It appears to be no different than regular cheesecake, but please give this one a try. Your preconceptions of vegan desserts will be challenged by this scrumptious cheesecake. Substitute tofu for the butter in this cheesecake recipe for a light and airy dessert that you can enjoy guilt-free during your fat-reduction diet. It's slightly salty and has a subtle tofu fragrance.Full marks for appearance.
BEETASTIC & MANGOLICOUS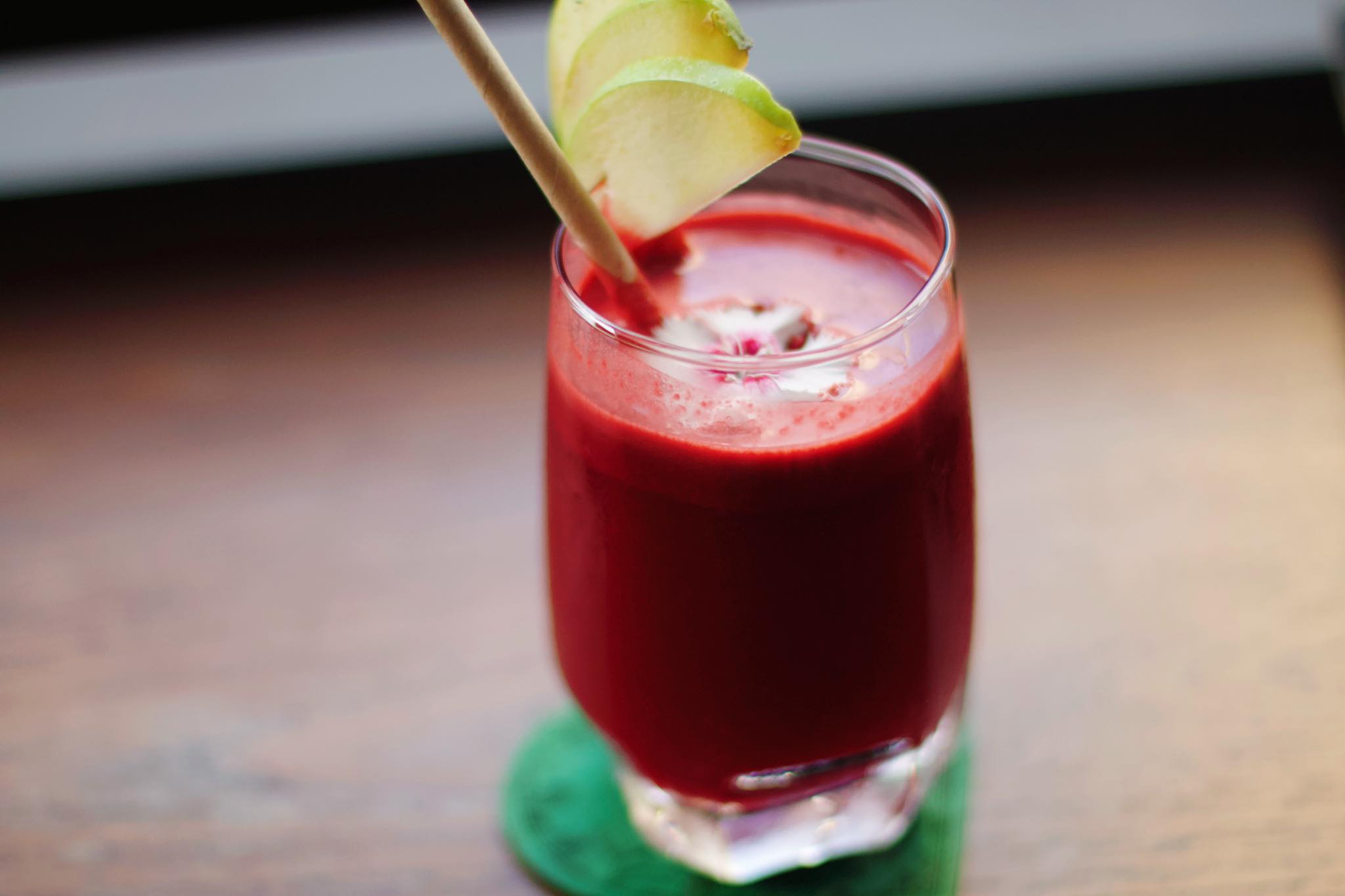 It is possible to "eradicate" a musty odor by eating beetroot, green apples, carrots, ginger, or drinking apple juice with beetroot added.
The antioxidant properties of beetroot are exceptional. Cancer, oxidation, blood, digestion, and thrombosis are just some of the things that beetroot can help with. In ancient British traditional medicine, beetroot was used as a natural remedy for a variety of blood disorders, earning it the names "European ginseng" and "root of life." High levels of iron help prevent anemia, while high fiber intake eases constipation and aids in digestion and the elimination of toxins. Since beetroot is rich in both iron and vitamin B12, it serves as a potent anti-anemia food. Because of its high folic acid content, it is also a good choice for vegetarians, growing children, and nursing mothers. constitutes a delicious and nutritious drink
Mango juice is not only visually appealing but also delicious in the summer.
In addition to being heavy, it's also nutrient dense. Mangos have a pleasant aroma, and they're packed with sugar, vitamins, and protein. When consumed in moderation, the small intestine can rapidly absorb the fructose and glucose it contains, allowing the body to regain strength and lower blood pressure. threat posed by sugar. Mango is high in dietary fiber, which aids in digestion and eliminates the risk of constipation. Mango also contains vitamin A, which helps keep skin and mucous membranes healthy, and vitamin C, which prevents the production of melanin and brightens and nourishes the skin.
The Vegan Table is a hidden gem of a vegetarian restaurant, and veggie-lovers shouldn't pass it up.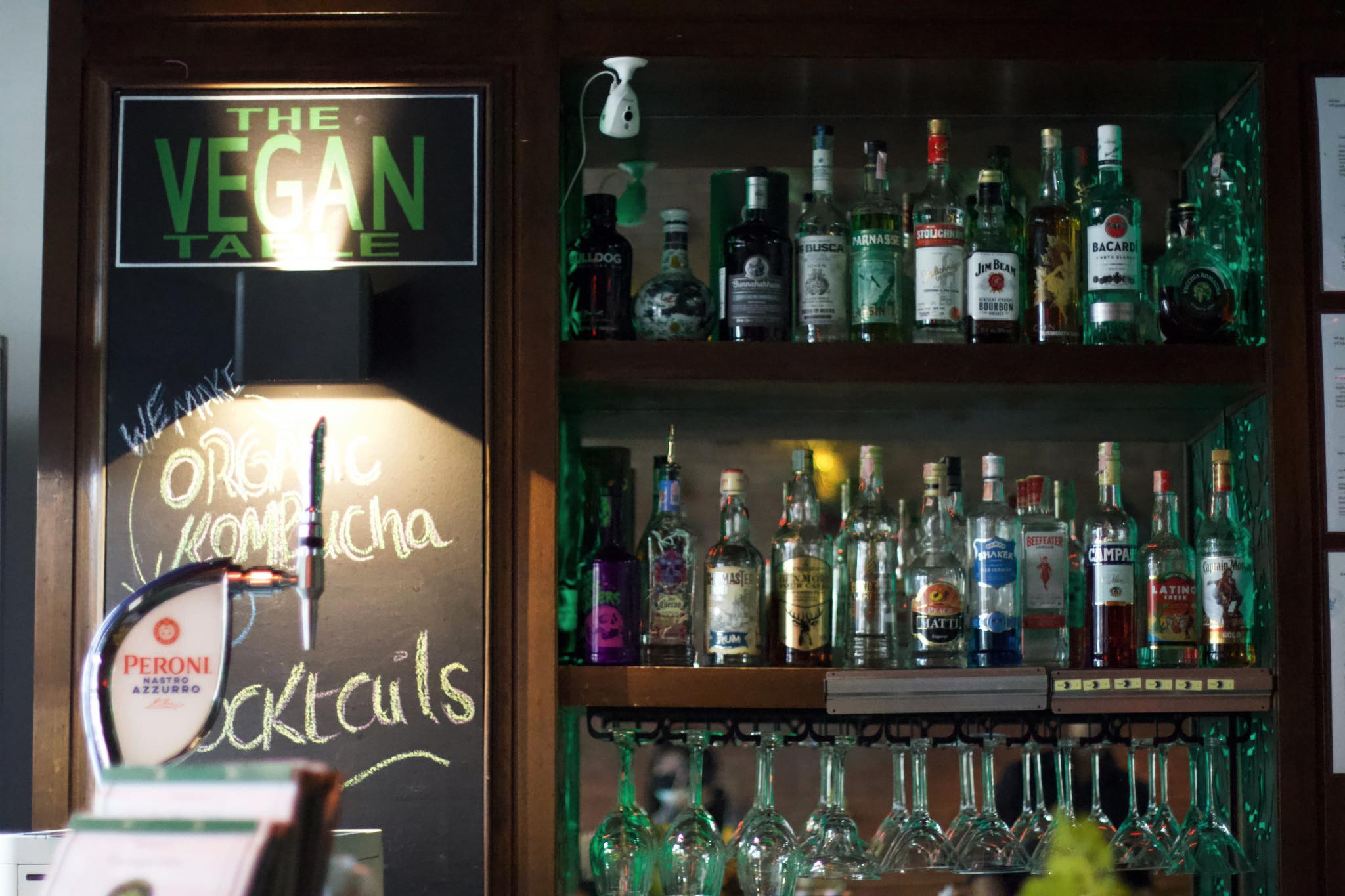 DETAILS
Address:33 30 Soi Sukhumvit 11, Khlong Toei Nuea, Watthana, Bangkok 10110
Website:https://www.facebook.com/thevegantablebkk/
business hours: Sunday – Wednesday 10:30 – 22:00
Thursday – Saturday 10:30 – 0:00