A cozy coffeehouse ideal for taking beautiful photographs in a friendly and inviting setting.
The Phra Khanong neighborhood is home to a charming coffee shop decorated in the trendy Korean style. The owners are a couple, the wife is Ratchadaporn Preecharush. She holds a master's degree in cultural management from Chulalongkorn University. Husband is Dulyapak Preecharush, associate professor of Asian studies at Thammasat University in Thailand. The shop's attractive interior is a bright combination of yellow, light green, and white, It also attracted the famous Korean artist and producer Park Yoochun, his fans must not miss this coffee shop! Walking into the shop, the first thing you'll notice is the beautiful white and gold decor, perfect for souvenir photos. On the upper level, you can find the vintage radio that belonged to the Mr. Dulyapak Preecharush's grandfather, along with a number of other antiques, such as architectural models, historical paintings, and maps of ancient Thailand and other countries of Asia. Mr. Dulyapak Preecharush claims this item is 60 years old, but everyone who sees it would never guess it, because it still looks very new now.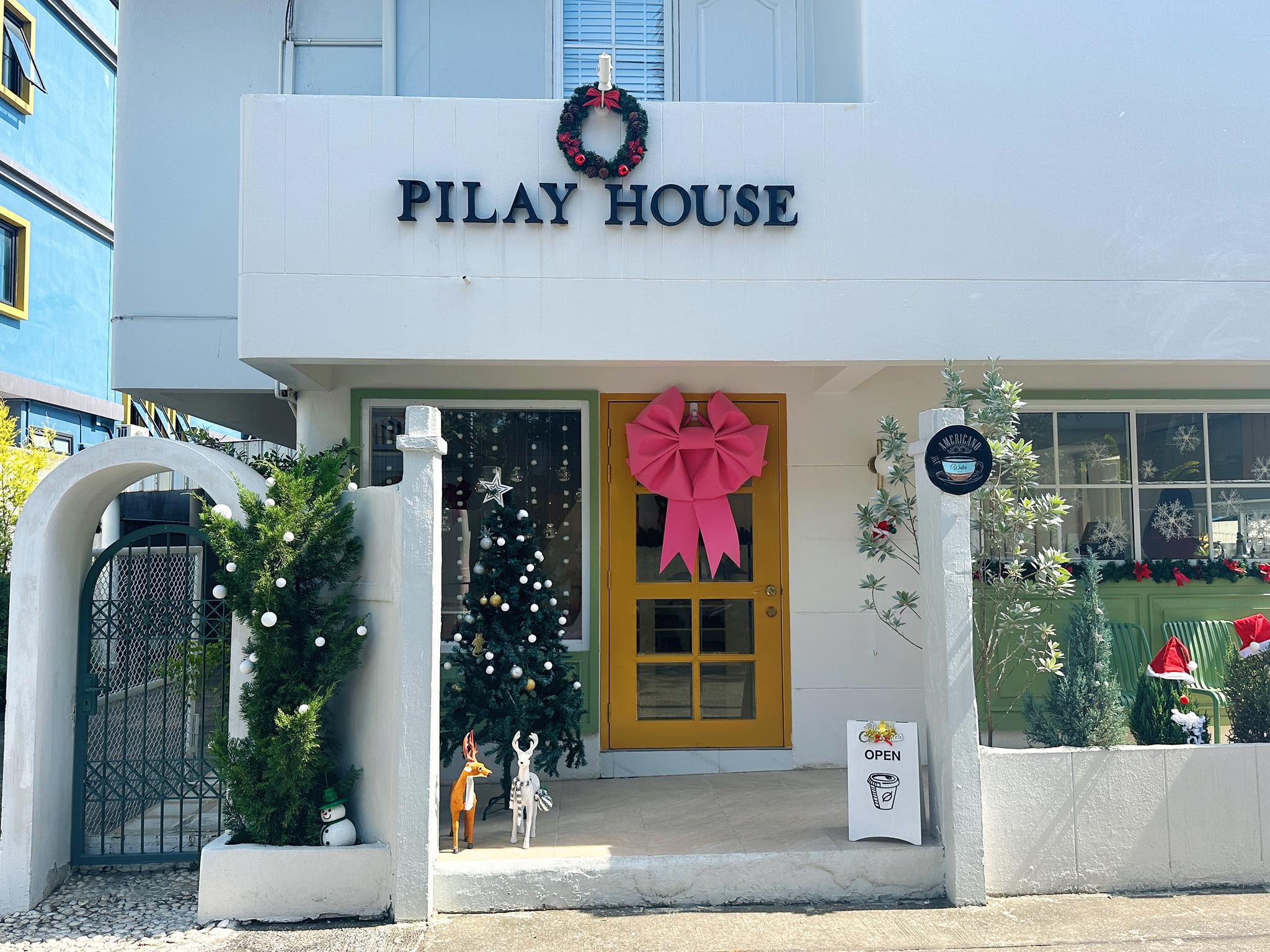 Mr. Dulyapak Preecharush is a associate professor of Asian studies at Thammasat University. He often chats with his colleagues on the second floor of this coffee shop, or discusses Thai history and Asian history. He wants to invite tourists from all over the world and from all over Asia to come here A coffee shop, as well as some customers who love Asian history, everyone can establish a relationship and create a good atmosphere for them. At the same time, they also want tourists to come to this international community, experience the culture of different countries, and also be able to Drive the development of the community.
Mr. Dulyapak Preecharush told us that this coffee shop is a house built on the land that his grandparents bought fifty years ago. He redecorated and painted one of the buildings. His wife Mrs.Ratchadaporn Preecharush is responsible for opening this coffee shop because his wife likes it. Baking and coffee, so they opened this coffee shop. It's like a kind of inheritance, Mr. Dulyapak Preecharush's grandparents left the house to them, and the owner and his wife will continue the house, and they plan to participate in the future Some gourmet activities, and plan to open a second coffee shop in Chiang Mai, let more people know and fall in love with this warm coffee shop and this lovely couple.
STRAWBERRY CHEESECAKE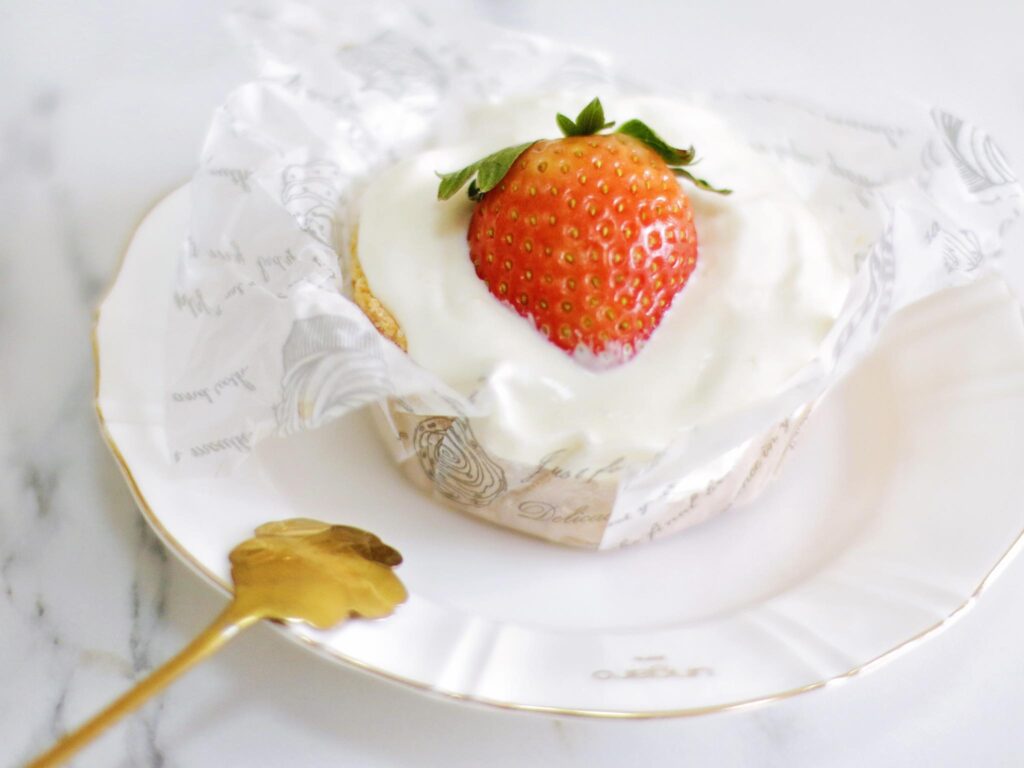 Pilay Home's top-selling item! The rich cheesecake is topped with a layer of homemade strawberry jam, then topped with yogurt and fresh strawberries. A classic and delicious strawberry cheesecake is complete.All of the recipes sold in the shop were created by the owner herself. The cheesecake has the right amount of sweetness, while the whipped topping and yogurt provide the right amount of acidity. The cake will not leave you with a greasy taste or feeling. The clever mix makes the eyes sparkle. The baker obviously has a soft spot for the cake they've made. The timeless combination of strawberries and cream People can't help but crave a cup of fruit tea on a sunny afternoon and a slice of delicious cheesecake to wash it down.
YUZU CHEESECAKE & LEMON CHEESECAKE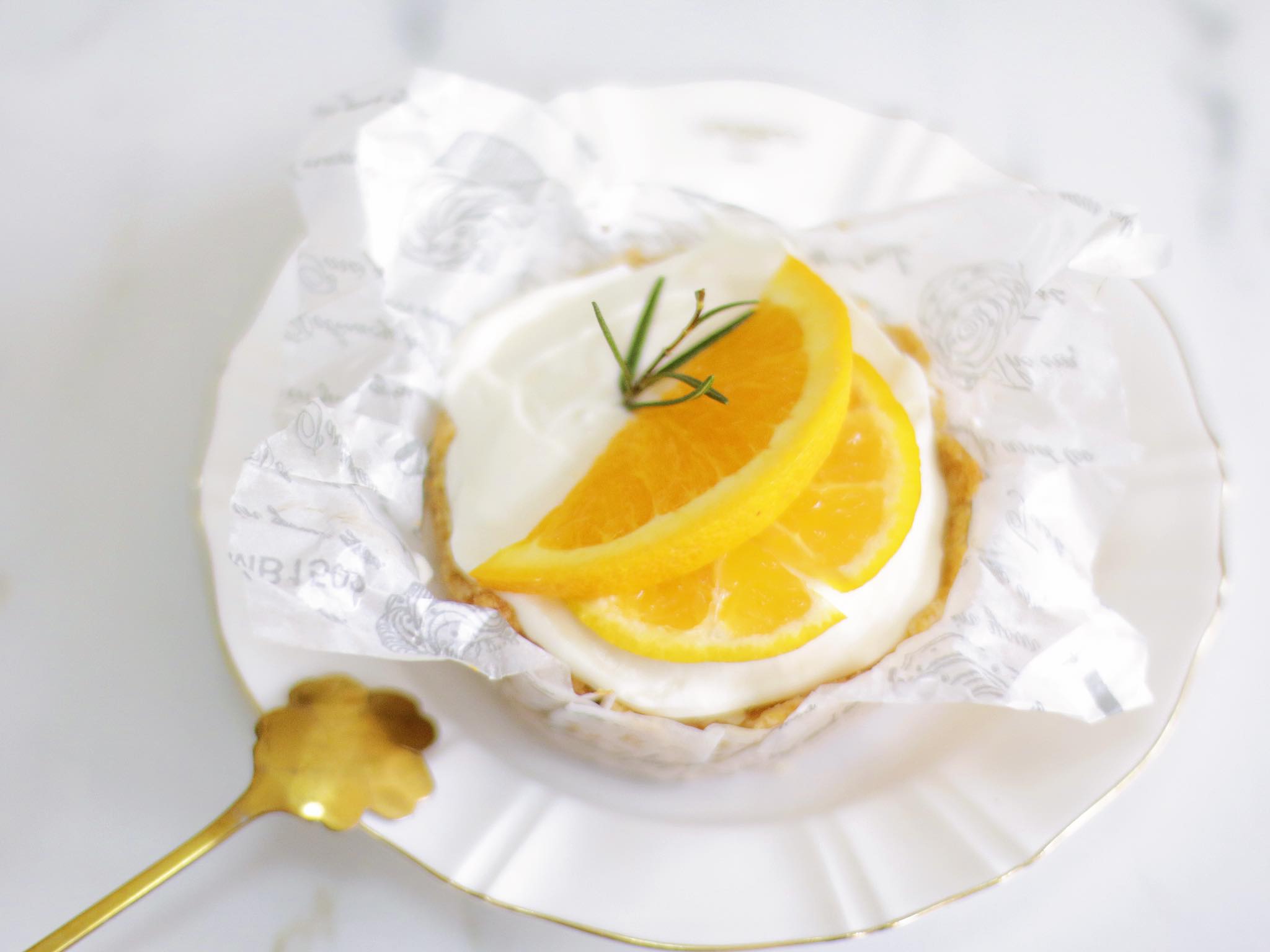 YUZU CHEESECAKE is also the best sell in the store. Sweet and sour fruit is paired with cheesecake with an exclusive recipe. When you eat it, you will feel very satisfied. The warm and vibrant colors stimulate the appetite, and the contrasting flavors of sweet and sour give the dish a lot of life. It's undeniably cheesecake, with a crunchy tart crust enclosing melt-in-your-mouth cheese; you should definitely give it a shot since it'll improve your mood.
A CHEESECAKE MADE WITH LEMONS A dollop of smooth yogurt would not go well with this cheesecake. It has the iconic appearance of a lemon cheesecake, A single mouthful releases an abundance of lemony aroma and softly dissolves in the tongue. which melts delicately in the mouth Milky and lemony, this classic purity and delicacy will remain forever.
MELON CHEESECAKE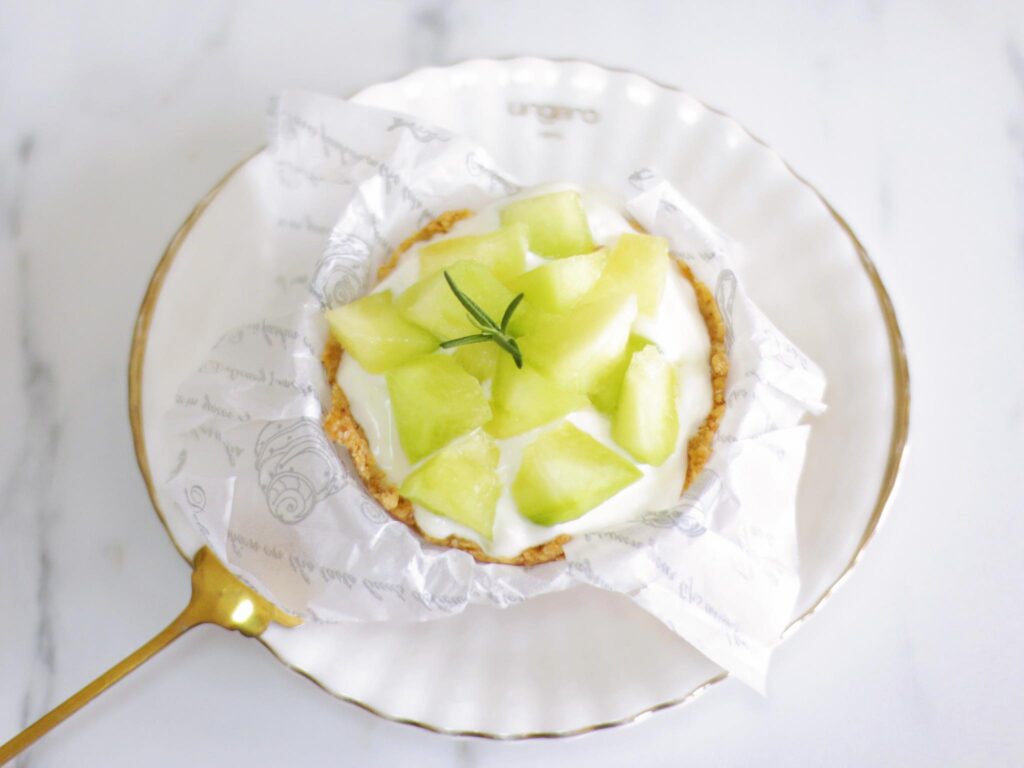 Many people associate the taste of this cheesecake with the warm days of summer. The use of a cool color palette has a refreshing effect. Creamy yogurt and fluffy whipped cream complement the sugary melon. The cheesecake twists the taste in a new direction. The flavor has so many nuances that it's impossible to put down. Try this cheesecake even if you're not a fan of overly sugary desserts.
APPLE CHEESECAKE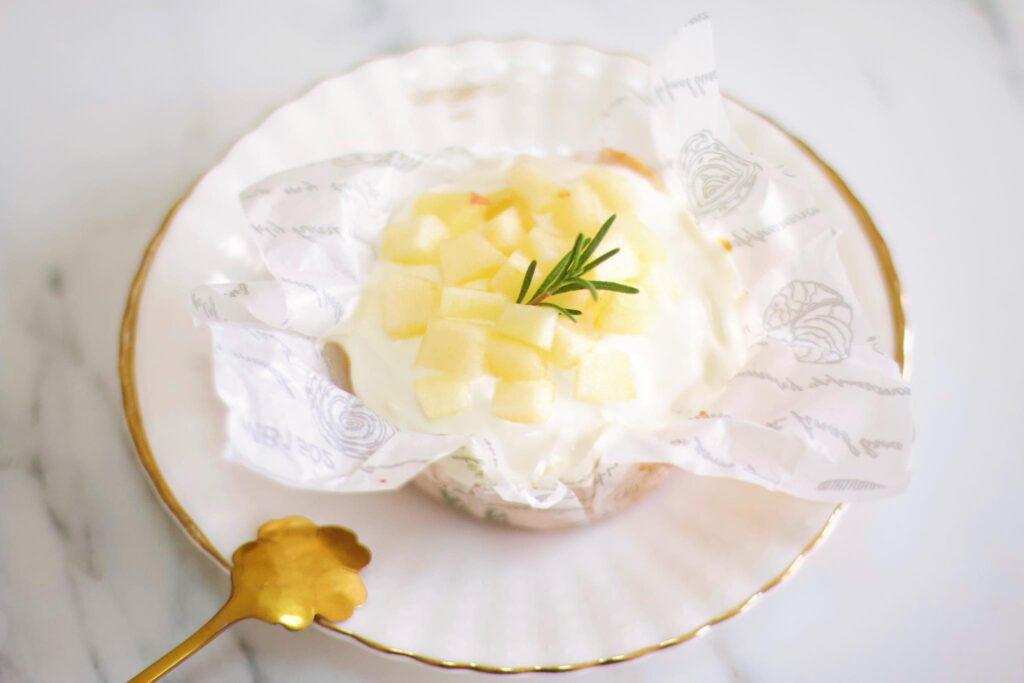 Even though it doesn't sell the best, this is my absolute favorite taste. I'm not usually a fan of overly sugary sweets, but the creamy, rich texture of this cheesecake converted me a convert. Apples, whipped cream, and yogurt all have a sweet and refreshing flavor combination. This cheesecake differs from others since it uses agar jelly as the filling. This is my favorite ingredient when drinking milk tea. While agar jelly has no flavor on its own, the unique combination of q-bomby sweetness and crisp texture that it brings to the cheesecake makes it much more enjoyable. If you haven't already, you should give it a shot.
MATCHA LATTE & PEACH FLAVOR TEA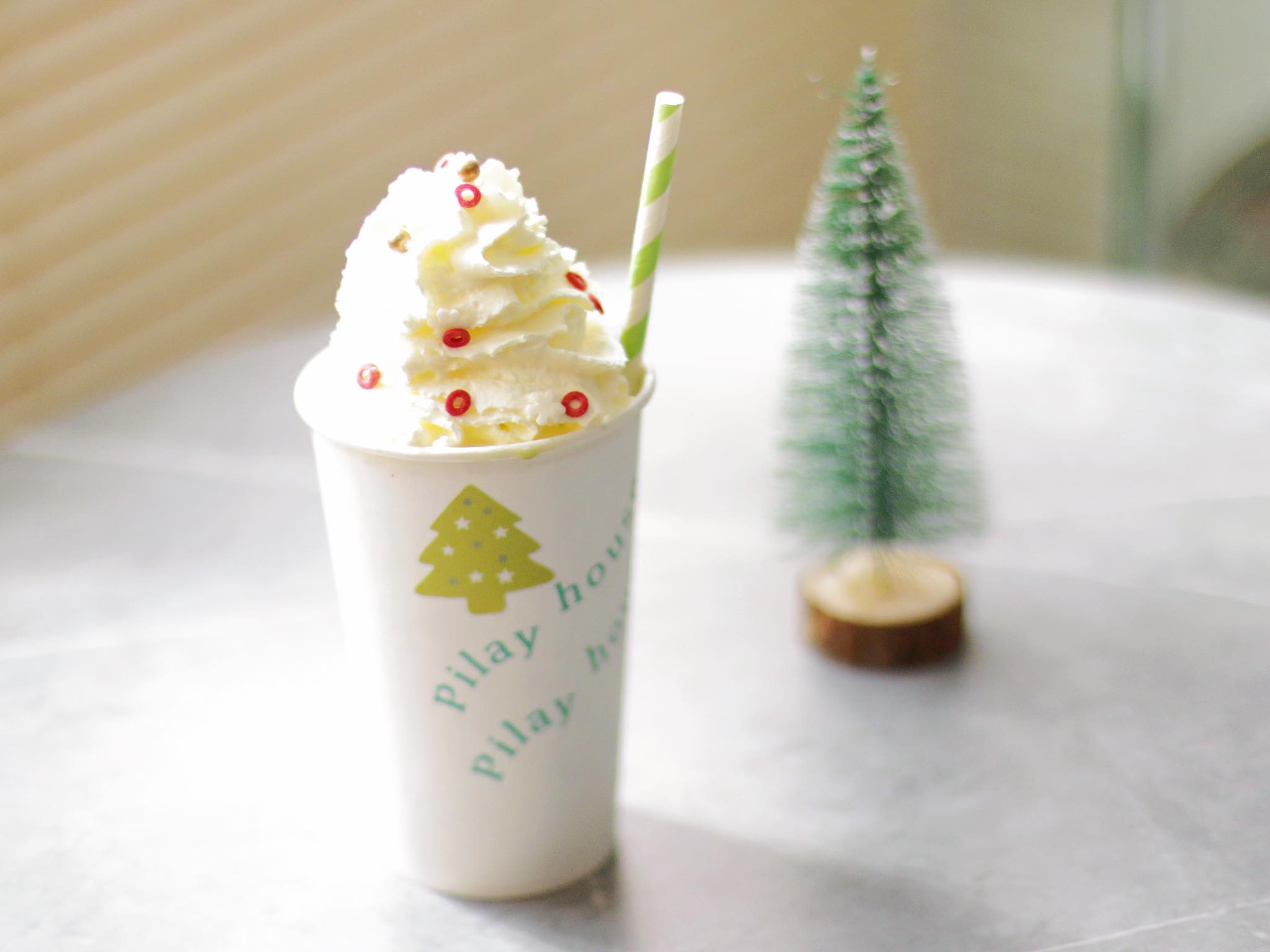 The aroma of matcha is very strong, and Pilay house decorated it to look like a festival. The creamy top and slightly bitter matcha are a perfect match!
Peach tea has a special fragrance, a bit like the aroma of rice. In short, it is very suitable for cheesecake, because it is not very sweet, and it can make you feel the deliciousness of cheesecake when paired with sweet cheesecake.
ROSE TEA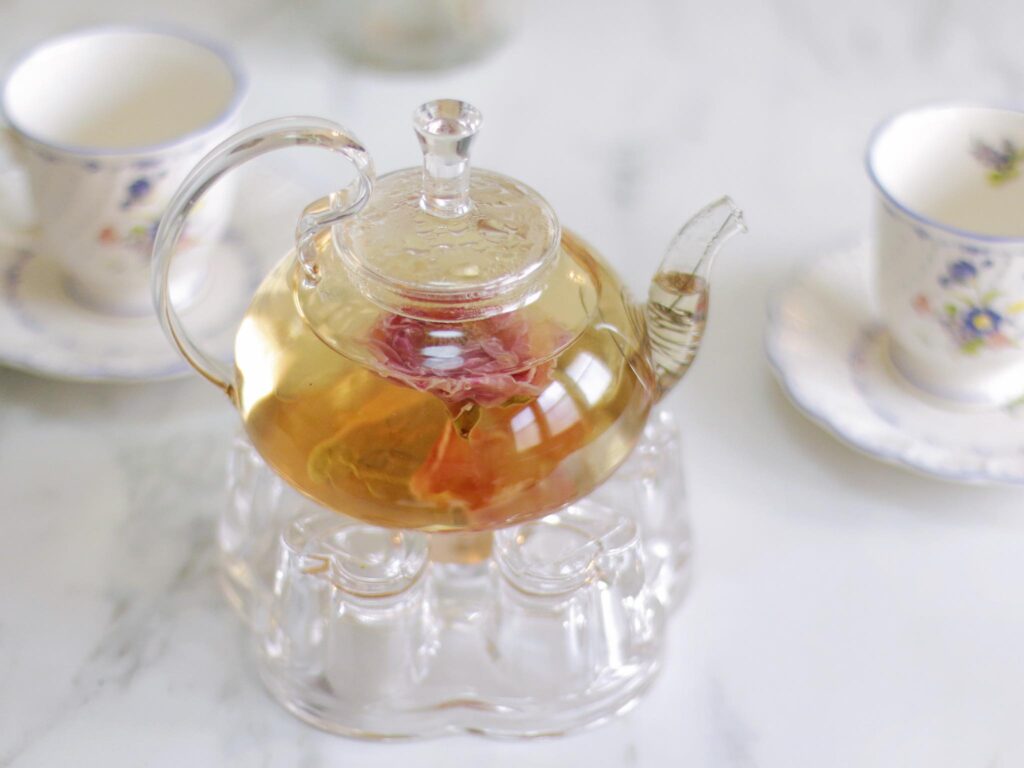 Rose tea, which is highly recommended by pilay house, is a beauty tea that is both nutritious and delicious. A pot of rose tea and a slice of cheesecake are perfect for a get-together with friends. It's a rose teapot with candles inside! Drinking cold rose tea is no longer a problem thanks to the heated base; instead, you can relax as the fresh rose flavor fills your tongue and the warmth of the afternoon sun soaks in.
Choose a weekend to enjoy life in pilay house! You will not be disappointed, the beautiful environment and exquisite tableware are very suitable for taking pictures, and the delicious cheesecake will make you fall in love with this coffee shop!
Details
Address:196 Phanit Anan Alley, Khlong Tan Nuea, Watthana, Bangkok 10110
Website:https://www.facebook.com/Pilay.house
business hours: 11:00 – 17:00